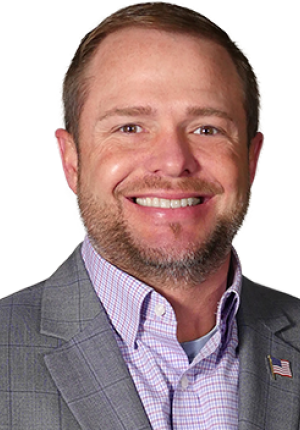 Wes Tyler
Vice President, Phoenix Manufacturing, Inc.
Wes Tyler is a member of the SourceAmerica Board of Directors.
Tyler serves as Vice President of Manufacturing and Business Development of Phoenix, based in Huntsville, Alabama. He also has overall responsibility for the Quality Management System, which is ISO 2015 certified. He has been employed at Phoenix since 2002, with the majority of his career spent leading the Textile Sewing Division. Other key assignments relate to advocacy for individuals with disabilities, including leading numerous trips to Capitol Hill, and special group assignments for the U.S. AbilityOne Commission and SourceAmerica.
Since 2002, Tyler has aided in the creation of more than 500 additional jobs for individuals with significant disabilities.
Tyler earned his MBA and B.S. in Business Administration from The University of Alabama in Huntsville, and an associate degree in Business Administration from Snead State Community College.
Tyler and his father own a large cattle operation and even take their Brahman cattle on the road for livestock shows.