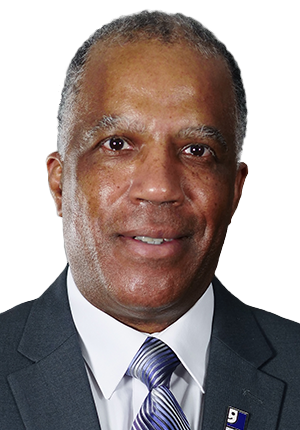 Reginald Hughes
Executive Director, Palmetto Goodwill Services
Reginald Hughes is a member of the SourceAmerica Board of Directors.
Currently, Hughes is the Executive Director at Palmetto Goodwill Services where he oversees commercial and AbilityOne contracts. In his capacity as Executive Director, Hughes leads a team of over 400 people who are responsible for the efficient and effective delivery of services to the federal government. He also leads the safety/security program for the organization, which includes processing security clearances for employees. Under Hughes leadership, Palmetto Goodwill Services has spearheaded the creation of American Sign Language classes, to date 300 individuals from 22 different states have graduated from the course. In 2018, Hughes was the recipient of the 2018 Goodwill International Advocacy Champion award.
As a leader within the SourceAmerica nonprofit network, Hughes serves as a member of the Quality Work Environment steering committee and in 2021 was elected as its new chairperson. Additionally, he served in the NCSE Executive Committee as the South Region Representative from 2016 to 2019. Due to his efforts, Palmetto Goodwill Services has been the recipient of a SourceAmerica National Achievement Award for the past nine years.
Hughes served in the U.S. Army and retired after over 20 years of service. In the Army, he performed a variety of jobs in the logistics field before retiring as a Chief Warrant Officer. In 2003, Hughes was awarded the Bronze Star for his service in Iraq.
Hughes has completed the Food Service Contracting Officer Course at Fort Lee, Virginia. He also holds an A.A. degree in Management from the University of Maryland and a Business Administration degree from Trinity University.