Employment Resources for People with Disabilities
From our position on the frontlines, we know that people with disabilities are talented, capable, and ready to prove that they can take their place in the workforce. It has always been our mission to create employment opportunities and choices for people with disabilities, and as you pursue your own piece of the American Dream, SourceAmerica® will continue to advocate on issues that threaten to close the doors to employment for people with disabilities.
Looking for a job?
SourceAmerica believes every person with a disability should have the opportunity to obtain employment. We work toward that goal every day when we team with the nonprofits in our network who employ people with disabilities. This information is designed to keep you informed about other employment resources.
Prior to beginning your employment search, it is important to take necessary precautions to avoid job scams from online resources. Take a look at the information on this consumer website to protect yourself.
Our network of more than 650 nonprofits provide employment services and job opportunities to people with disabilities. To get connected with a nonprofit in your area, use our nonprofit locator.
If you are interested in a job at SourceAmerica, view our job openings.
Skills assessment
At SourceAmerica, we continue to be inspired by the talent, skills, and dedication shown by the people with disabilities who work at our nonprofit agencies. We encourage you to focus on your skills and abilities rather than your disability as you search for employment.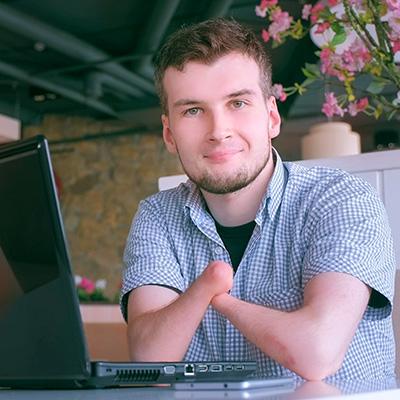 A career skills assessment is a great place to start your employment search. Write down all your skills from previous jobs, assignments, and volunteer positions—and list any educational interests. If you have not done a skills assessment before, there are places within your state department of rehabilitation where you can seek a professional assessment.
You can also take an online career assessment here:
For veterans, the FedHireVets site points to resources that can connect you to veteran appointing authorities and give you information on how federal jobs are filled. Military transition assistance programs also help veterans transition back to civilian life.
Social security beneficiaries: Ticket to Work program
Ticket to Work is a free program that can help social security beneficiaries get a job that can lead to a successful career with financial independence—while still keeping Medicare or Medicaid. If you are a veteran, the Ticket to Work program has vocation services to specifically meet veteran's needs.
---
Finding a job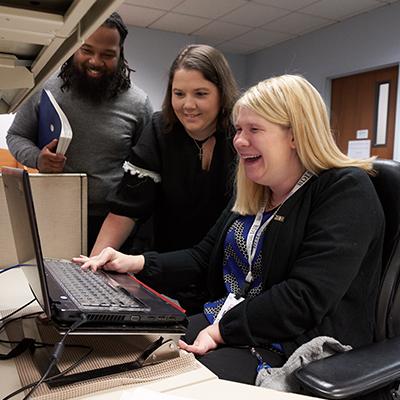 If you are a person with a disability searching for a job, there can be extra hurdles. These hurdles, however, should not get in the way of your success.
The U.S. Department of Labor (DOL) has some helpful information for both new and returning entrants into the workforce, including a return-to-work toolkit and employment resources for veterans. The Department of Veterans Affairs also helps veterans and transitioning military service members find meaningful careers.
There are also job boards where you can apply for jobs online. CareerOneStop, for example, is sponsored by the DOL and is a source of information for career exploration, training, and jobs. For veterans, there is a dedicated section of CareerOneStop. The job boards listed below are tailored specifically to Americans with disabilities.
---
Getting a resume together
Once you find a job you are interested in, you can tailor your resume to the requested qualifications. View CareerOneStop's resume guidelines.
The federal government also actively recruits and hires people with disabilities. Learn more about job opportunities with the federal government and how to pursue them.
Frequently Asked Questions
If you have additional questions, visit the FAQs page.