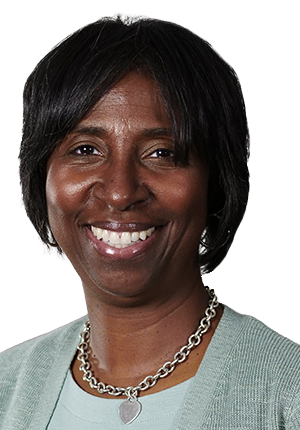 Charlotte Hammond
President and CEO, Challenge Unlimited, Inc.
Charlotte Hammond is a member of the SourceAmerica Board of Directors and President of the National Council of SourceAmerica Employers (NCSE).
Hammond is an accomplished cross-functional senior executive with more than 20 years of extensive strategic finance and operations management experience in the nonprofit industry. Currently, Hammond is the President & CEO of Challenge Unlimited, Inc. She began her employment at the agency in 2006 as the Chief Financial Officer and was promoted to Executive Officer of Business and Finance in 2012. In 2014, she was appointed as President & CEO.
Hammond is active in the community and previously served as Vice Chair on the IL State Association Board and as an ACCSES Board Member. Hammond was most recently appointed by the Mayor of St. Louis to serve a 4-year term through 2025 on the Missouri Botanical Garden Subdistrict Board of Commissioners.
Hammond provides corporate oversight and strategic leadership for the $42 million agency, which spans six states. The organization oversees facility management services, residential housing, employment services, staffing and developmental training services for over 900 individuals with disabilities annually.
Hammond has a B.A. in Business Administration from the University of Mississippi and a B.A in Accounting from Webster University.