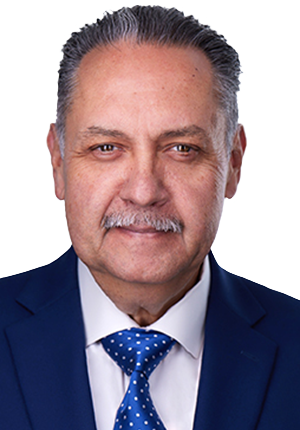 Armando Contreras
President and CEO, United Cerebral Palsy
Armando A. Contreras is a member of the SourceAmerica Board of Directors.
In addition to serving in this role, he is a member of the board of the Kino Border Initiative and also the Finance Council of the Catholic Diocese of Phoenix.
Contreras is currently the President and CEO of United Cerebral Palsy National, where he implemented a plan for financial sustainability and accountability. His efforts have enhanced trust among affiliates, trustees, the UCP team and external stakeholders.
Prior to his appointment to UCP National, Contreras served as the CEO of UCP of Central Arizona and as the Chair of UCP Western Region Advisory Council (RAC). His career includes a role as President and CEO of the Arizona Hispanic Chamber of Commerce, a member of former Gov. Janet Napolitano's cabinet and Director of the Arizona Registrar of Contractors. He was also honored to serve as the Executive Director of the Governor's Council on Small Businesses.
Contreras has been recognized by the Arizona Business Magazine as one of the top CEOs in the nonprofit healthcare sector and one of the most influential minority business leaders in Arizona. In addition, the Phoenix Business Journal recognized him as a Champion in Diversity. He was also awarded a scholarship to attend the Harvard School of Business Strategic Perspectives in Nonprofit Management.
Contreras earned a bachelor's degree in Business Administration from the University of Southern California and holds a master's degree in Theology from the University of San Francisco.
In his spare time, Contreras likes to travel with his wife, Norma, and plays the trumpet.