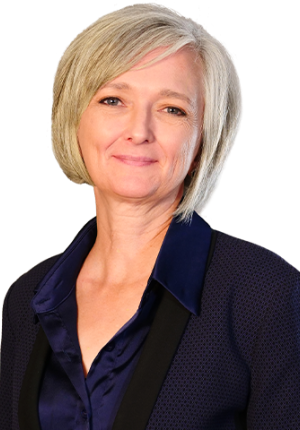 Deborah Copeland
Executive Director, Dale Rogers Training Center (DRTC)
Deborah Copeland is a member of the SourceAmerica Board of Directors.
Copeland has spent her career in the nonprofit sector working with multiple populations toward the goal of a brighter future and began her journey with the Dale Rogers Training Center in 1996. She directed the human resources team through the startup of several federal contracts at Tinker Air Force Base, downtown Oklahoma City, and the Federal Aviation Administration's Mike Monroney Aeronautical Center before leaving the agency in 2014.
In 2018, the DRTC Board of Directors unanimously approved Copeland to return as Deputy Director to prepare her to become Executive Director two years later. Because of her extensive history with DRTC and in-depth knowledge of federal contracting with SourceAmerica, she is uniquely qualified to lead the agency.
Copeland's career began more than 25 years ago in direct care, case management, and program management in New Mexico, providing residential and vocational rehabilitation services for adults with disabilities. Copeland considers this experience foundational as it was a time of radical change for people with disabilities who were leaving institutional placements and moving to community programs. Prior to her current role, she served as the Chief Operating Officer of Sunbeam Family Services providing operational and program leadership in early childhood education, foster care, senior services, and counseling services. She led the agency-wide implementation of performance and quality improvement systems and data-driven programs.
Copeland holds a master's degree in Education specializing in Adult Education from the University of Central Oklahoma and a bachelor's degree in Education from the University of Central Florida. She has served three years as Executive Director for a nonprofit in Norman, Oklahoma and on several boards and committees, including the United Way of Central Oklahoma Community Research Initiatives Committee. She has also served as the Assistant Director of Adult Education at Oklahoma City Community College and taught as an adjunct instructor at Francis Tuttle Technology Center.
Copeland frequently presents and speaks about Diversity, Equity, and Inclusion for disability inclusion in the workplace and community, and she continually advocates for people with disabilities.