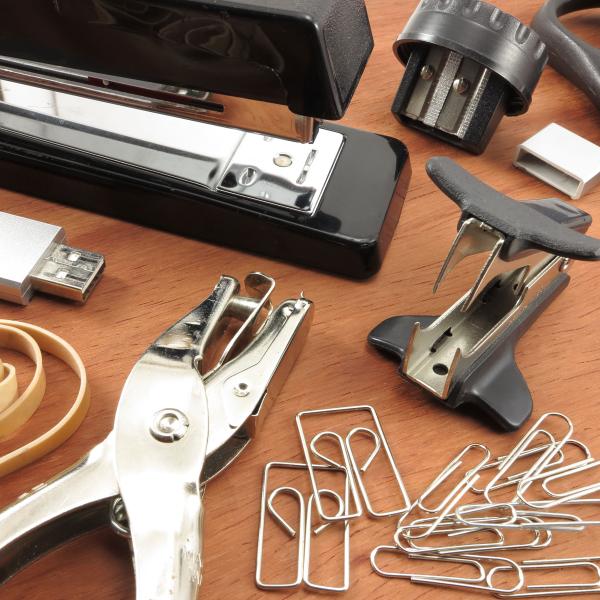 Our office supplies serve a higher purpose
The SourceAmerica® mission sets us apart from the dozens of retailers that sell binder clips and file folders: when you procure your office supplies from us, you also create jobs for Americans with disabilities.
Quality, selection, and value
Price and on-time delivery are essential for busy organizations. We understand that. That's why our office supply solutions are one-stop shopping via our nationwide nonprofit network—with the value and selection you expect from a leading office supply provider.
Our office supplies and equipment include:
Office desks, chairs, tables, and furnishings
Computer supplies and printer toner
Binders, binder clips, and paper fasteners
File folders, dividers, and labels
Rubber stamps and stamp pads
Calendars
Tape dispensers, hole punches, staplers, staple removers
Picture frames
Corrugated boxes and cardboard packing tubes
Specialty items

1. Start with a call.
We'll discuss your overall needs, specific product or service requirements, budget, and timeline. We'll also help you navigate any mandates associated with your contract.

2. Get matched to the right solution.
We'll tap into our vast nationwide network of pre-vetted nonprofits and select the partner that matches your critical requirements.

3. We craft your proposal.
After our vetting and selection process, we'll present a timely, transparently priced proposal.