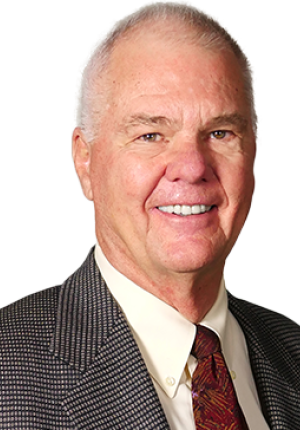 Bob Daniels
Independent Consultant
Robert P. Daniels is a member of the SourceAmerica Board of Directors.
Daniels started his career in the National Guard. After completing his active duty training, he worked as a high school teacher and athletic coach. In 1974, he became the Director of the Davis County Development Center, Vocational Rehab Center, and in 1981 was named CEO of the Pioneer Adult Rehabilitation Center, ultimately retiring in 2014.
Daniels has been an Adjunct Professor at Brigham Young University and has reviewed several articles with published comments for the Journal of Rehabilitation Administration. He served as President of the Utah Association of Community Services, and as an advisory member to the Rehabilitation Facilities Administration Training Program, College of Business Administration, University of Northern Colorado. Additionally, Daniels served two years on the National Council of Work Center's Executive Committee. In 1990, he was elected to the Board of Directors for NISH, serving in several leadership positions to include Chairman of the Board. He rotated off the NISH board in 2002, completing his tenure on the board as the past Chairman. He also served as a member of the Advisory Council for REHABLeadership through Distance Learning at the University of Northern Colorado and was a member of the U.S. Army Corps of Engineers, Council of Colonels.
He served as an Officer on the NCSE Executive Committee and as the Board Chairperson for Utah Works, the management entity for Utah's State Use Program. Daniels has served on several work groups appointed by the U.S. AbilityOne Commission, the Quality Work Environment, the CEO Forum's Business Enterprise Committee, and the Disability, Suitability, and Process Work Group from 2008 to his retirement. Daniels received the National Council of SourceAmerica Employers (NCSE) 2013 Milt Cohen Leadership Award.
Daniels received a B.S. in History and an M.S. in Special Education from Utah State University. In addition to his civilian education, Daniels is a graduate of the U.S. Army's Command & General Staff College, and a graduate of the U.S. Army War College's Defense Strategy Course. He studied as a National Security Fellow at the John F. Kennedy School of Government at Harvard University and is also a member of the U.S. Army War College Class of 1995. In 2001, he graduated from the Pre-Command Course, Corps of Engineers, U.S. Army. Daniels was selected for promotion and confirmed by the U.S. Senate to the grade of Brigadier General in the Army National Guard in 2003.
Daniels was a member of a HOTSHOT crew for the U.S. Forest Service for six fire seasons.