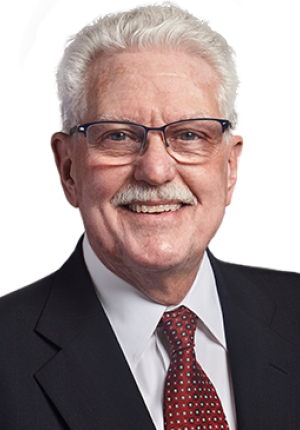 Norm Lorentz
Independent Consultant
Norman E. Lorentz is a member of the SourceAmerica Board of Directors.
Lorentz is an independent consultant in the areas of quality technology and performance management. Earlier in his career, Lorentz worked at Grant Thornton in their Global Public Sector IT Services practice where he directed their government project management practice. Customer engagements included the Department of Justice, Department of Homeland Security and the General Services Administration.
Before joining Grant Thornton, Lorentz served as Vice President at the Council for Excellence in Government and directed the strategic advisors to government executives' programs. In 2002, Lorentz was appointed by the President of the United States to become the first Chief Technology Officer for the U.S. Federal Government at the Office of Management and Budget and retired as a member of the Senior Executive Service (SES).
Lorentz's government career also included service with the United States Postal Service where he was appointed as the first USPS Senior Vice President and Chief Technology Officer as well as Chief Quality Officer. He also served as a judge for the President's national quality award. Lorentz also held the title of Chief Strategist for Pearson Government Solutions and was the Senior Vice President and Chief Technology Officer for Pearson Blueprint Technologies. Lorentz led the effort to enhance the company's enterprise modernization process. He also worked as the CEO of Federal Channels for Emerging Technology Solutions, connecting the federal government with Silicon Valley and the private sector.
Lorentz was the Senior Vice President at DigitalNet and was responsible for the operation of $60 million worth of products and services sold to the Department of Treasury and the State Department, as well as state and local governments including the Metropolitan Washington Airport Authority. His private sector experience included serving as the Senior Vice President and Chief Technology Officer at DICE.com, as well as a TELCOM industry IT career with predecessor companies of Century Link and Verizon.
Lorentz also served in the U.S. Airforce.
Lorentz is a member of Beta Gamma Sigma, Honor Society for Collegiate Business Schools, Sigma Iota Epsilon, Honorary Management Fraternity and was awarded an honorary Ph.D. from the National Graduate School of Quality Management. He was also certified as a project management professional.
He graduated with honors and holds an executive master's degree in Business Administration from Arizona State University, and a B.S. in Technical Management from Regis University with a double major in Computer Science and Sociology.