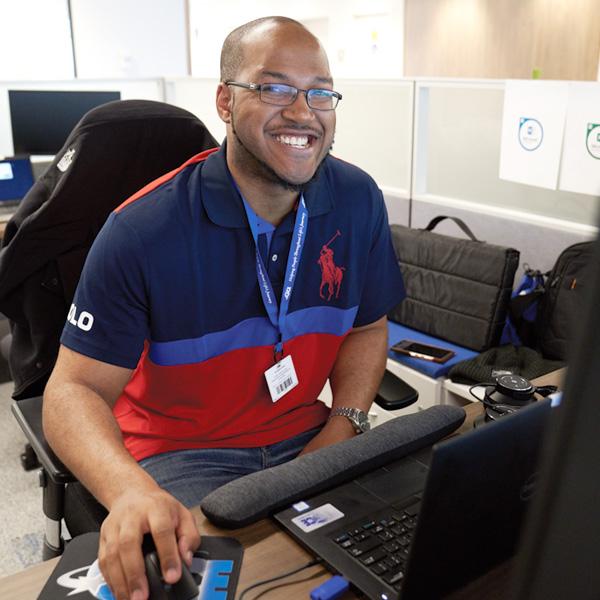 A Reliable Staffing Partner with Nationwide Coverage
Looking for reliable, responsible staffing solutions? We have a nationwide network of nonprofit agencies that hire people with disabilities, including veterans with disabilities, and we're ready to meet your business needs. From administrative support to IT professionals to facilities management and more, we've got you covered.
Decades of Disability Employment Expertise
Looking for ways to make your workforce more inclusive? We have decades of experience in disability employment and have seen firsthand the unique talents, perspectives, and skill sets people with disabilities bring to the table. We'd love to connect on staffing solutions that will help you grow a more inclusive workforce.
Our capabilities and staffing services include:
Nationwide Workforce
Remote Staffing Support
Small- and Large-Scale Staffing
Contract, Temp-to-Perm, Direct, and Permanent Placement
Decades of Disability Employment Expertise to Support Organizations' Inclusion Initiatives
Wide Variety of Staffing Service Offerings

Administrative Services
Contact Center and IT Services
Contract Packaging and Manufacturing
Records and Document Management Services
Supply Chain Management
Facilities Management
Connect with us today to learn more about these and other staffing service offerings.

1. Start with a call.
We'll discuss your overall needs, specific product or service requirements, budget, and timeline. We'll also help you navigate any mandates associated with your contract.

2. Get matched to the right solution.
We'll tap into our vast nationwide network of pre-vetted nonprofits and select the partner that matches your critical requirements.

3. We craft your proposal.
After our vetting and selection process, we'll present a timely, transparently priced proposal.