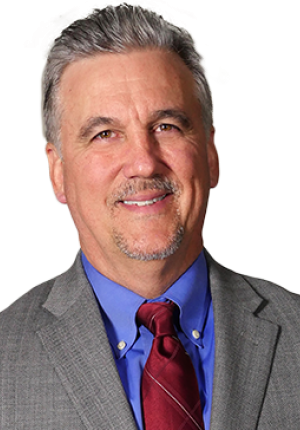 Bill Ogletree, Vice Chair
EVP/CFO, Three Wire Systems
William (Bill) Ogletree is a member of the SourceAmerica Board of Directors and serves as Vice Chair.
Currently, he is the Executive Vice President, Chief Financial Officer and Principal of Three Wire Systems, LLC. His experience includes collaboration with CEOs to build value, strategic planning, operations, financial and risk management, banking relationships, DCAA audit and compliance, tax, contracts, budgeting, and lease negotiations.
Ogletree has over 38 years of experience working for companies that provide federal government agencies with excellent services, including many years in executive leadership positions.
In addition to his depth of professional experience, Ogletree has been an avid supporter of Special Olympics and its many athletes. His involvement over a 20-year period includes the roles of parent athlete, unified partner, coordinator of several sport programs, coach, and former chairman of the Special Olympics local council of Northern Virginia. Additionally, he served on the Fairfax County Business Advisory Council to help develop jobs for students with diverse abilities.
As Chairman of Northern Virginia Special Olympics, Ogletree stabilized and reengineered the organization of over 700 athletes and 1,200 volunteers in 13 sports. As a result, he received the Outstanding Volunteer of the Year award in 2012 from Special Olympics Virginia.
Ogletree holds a B.S. in Accounting from George Mason University, and an M.B.A. in Finance from Marymount University. He is a Certified Public Accountant.
Ogletree loves spending time his family, friends and golden retriever. He also enjoys playing golf. His son participated in Special Olympics for 12 years and received training as a Global Messenger.