AbilityOne and the Procurement List
What Is AbilityOne?
AbilityOne® enjoys a long history of supporting the federal government. In 1938, Congress created the Wagner-O'Day Act, which enabled nonprofits that served people who were blind to sell products to the federal government. The Act was amended in 1971 to include people with other significant disabilities. This expanded Javits-Wagner-O'Day (JWOD) Act serves as the basis for the federal AbilityOne Program.
The AbilityOne Program is among the nation's largest providers of jobs for people who are blind or have significant disabilities. The Program uses the purchasing power of the federal government to buy products and services from participating nonprofit agencies that train and employ workers with disabilities.
AbilityOne expertise is in our DNA
SourceAmerica® was established in 1974 to support and implement the federal AbilityOne Program. AbilityOne expertise is a big part of our organization's DNA, and we know how to guide you through the process to ensure a smooth AbilityOne procurement experience for your agency.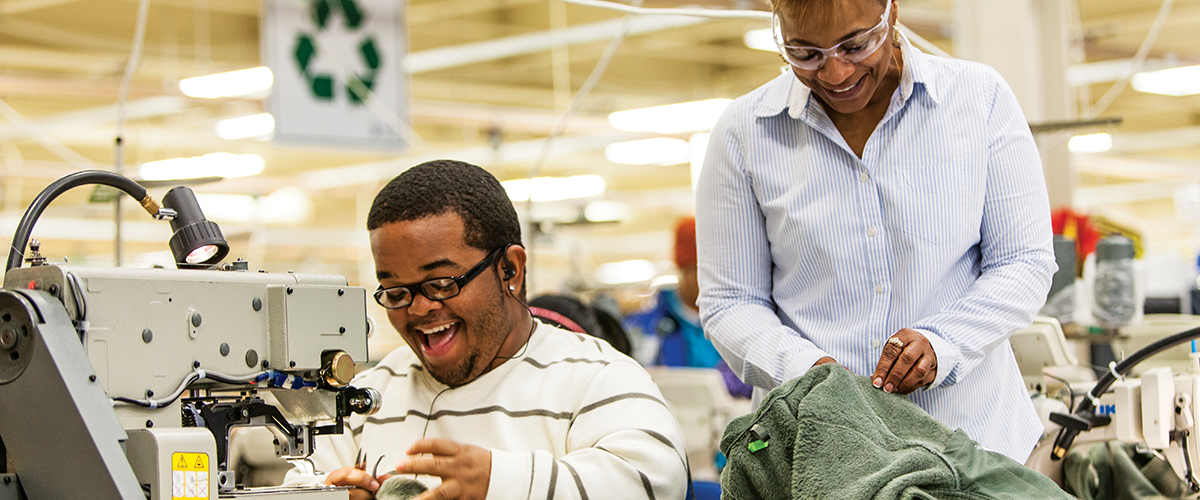 Is my product or service on the Procurement List?
The U.S. AbilityOne Commission® maintains a Procurement List of products and services that have been placed in the AbilityOne Program, as referenced in FAR 8.002 and Subpart 8.7.
Federal agencies must purchase supplies or services on the Procurement List, at prices established by the U.S. AbilityOne Commission, from designated nonprofit agencies as long as those supplies and services are available within the period requested.
Your first step on the way to AbilityOne compliance is to find out if the product or service you need is on the AbilityOne Procurement List.
If it's not, you can add it using the following steps.
---
How do I add a product or service to the AbilityOne Procurement List?
1. Determine your need(s) & identify a solution
Requirement identified and delivery on the solution assessed
WHO'S INVOLVED HERE: Federal Government, SourceAmerica
2. Document acquisition strategy
Contracting officer documents the AbilityOne solution in the acquisition strategy
WHO'S INVOLVED HERE: Contracting Officer
3. Review & refine requirement
Contracting officer and AbilityOne collaborate on the requirement review
WHO'S INVOLVED HERE: Contracting Officer, SourceAmerica, Nonprofit Agency
4. Negotiate recommended price
SourceAmerica works with the nonprofit and contracting officer to develop the solution, negotiate terms & create a no-obligation price proposal
WHO'S INVOLVED HERE: Contracting Officer, SourceAmerica, Nonprofit Agency
5. SourceAmerica submits Procurement List Addition Proposal to the Commission
We share our nonprofit recommendation and negotiated price recommendation with the U.S. AbilityOne Commission
WHO'S INVOLVED HERE: SourceAmerica, U.S. AbilityOne Commission
6. Commission deliberates & makes a decision
U.S. AbilityOne Commission conducts administrative review, commences the initial Federal Register notice, and makes a decision
WHO'S INVOLVED HERE: U.S. AbilityOne Commission
7. Procurement List addition & contract award
Commission issues a second Federal Register notice of the approved PL Addition as well as a notice to the contracting officer so that contract performance can begin after 30-day final notice period expires
WHO'S INVOLVED HERE: Contracting Officer, SourceAmerica, Nonprofit Agency