Shining a light on the talents of people with disabilities
By Tatiana Peralta
•
03/09/2021


If there is something that Desiree Ralston wants the world to know it is that people with disabilities can do it all. During her nearly 25-year career, Ralston has shown her dedication, talent, and ability through her work with Brevard Achievement Center (BAC). BAC is one of approximately 700 nonprofit agencies within the SourceAmerica® network that employ people with disabilities. In sharing her story wide and far, she hopes to shine a light on the skills that these talented individuals can bring to any workplace.
Ralston's employment journey started as a teenager working at a local pizza shop. After three years, she knew she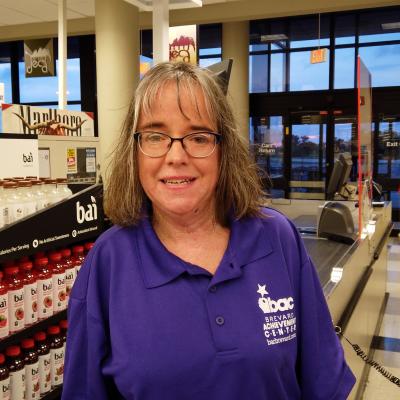 wanted to do more. Because of her disability, she found it difficult to gain meaningful employment. After many applications, BAC offered her a position stocking shelves – and she hasn't looked back. Today, Ralston is the Alternate Lead Shelf Stocker at the Patrick Space Force Base Commissary working through the AbilityOne® Program, one of the largest sources of employment for people who are blind or have significant disabilities in the United States. Her support at the commissary is invaluable to the organization, the space force base, and her peers.
Since Ralston works the night shift, she dedicates the morning and afternoon hours to her favorite hobby -- diamond painting. Ralston's workday begins when she leaves the house at around 5 p.m. Once at the job site, she sanitizes and stocks shelves with new food items and ensures everything is in order throughout the evening. In addition to her daily tasks, twice a week Ralston steps into the role of "lead" at the commissary, where she oversees the rest of the crew and supports other people with disabilities employed through this contract.
"I love helping people. Over time I have learned to be patient working with other people, making sure they're okay, and checking in with them," said Ralston. "Helping people makes me feel inspired."
When Ralston was looking for a new job over 20 years ago, she knew she wanted a place where teamwork was valued. In the day-to-day activities at the commissary, every employee works together seamlessly. The commissary team is always looking out for and supporting each other with difficult responsibilities.
"It is fun to watch Desiree take on the role of Lead at the commissary," said Susan McGrath the Vice President of Community Relations at Brevard Achievement Center. "She helps employees and encourages others to work hard. She is an inspiration to watch."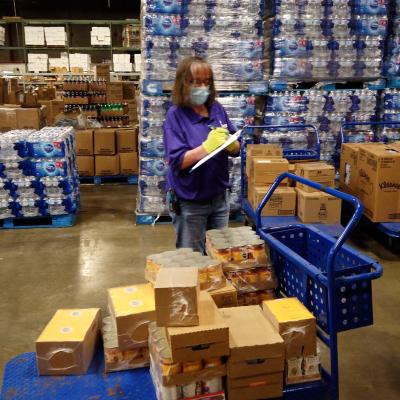 Working for BAC has given Ralston the opportunity to live independently. Together with her husband, she pays her own bills, owns a car, and was even able to purchase her own home – milestones Ralston and her family never thought would be possible. Given a chance, she was able to break down every barrier and succeed in every facet of her life.
Ralston credits BAC and the AbilityOne Program for her success. She hopes in the years to come she can continue to showcase her talents and help other people with disabilities achieve their dreams.
"I've seen with my own eyes how people with disabilities have gotten jobs through BAC," said Ralston. "People with disabilities can do anything, and I hope more organizations give them a chance to shine."
To learn more about how to employee talented individuals like Ralston at your organization, please contact customerservice@sourceamerica.org.