Kaseza Ruhumbika
Telecommunication Engineer, GCE, Pensacola, FL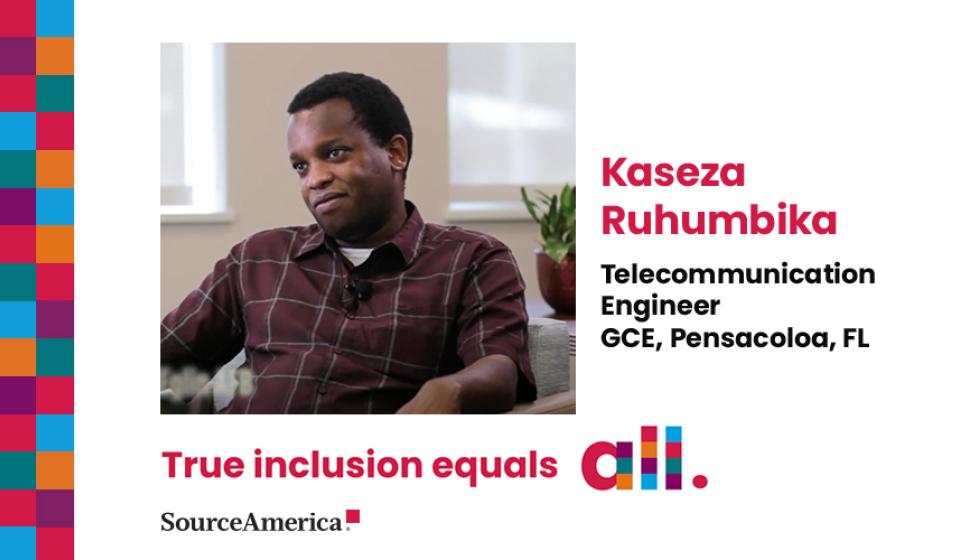 Watch Video:
Kaseza Ruhumbika, Telecommunication Engineer, GCE, Pensacola, FL
Kaseza Ruhumbika was born in Hampton, VA, after his parents immigrated to the United States from Africa. The family moved to Athens, GA, when Kaseza was six years old. He went on to study at the Georgia Institute of Technology and graduated with a degree in Computer Engineering in 2010.
Kaseza had some difficulty keeping full-time jobs due to his disability and was in-between jobs in 2020 when he received an email about a job fair for people with disabilities. Global Connections to Employment (GCE) was one of the employers at the fair. Kaseza was surprised that he first spoke with a career counselor instead of a recruiter, who took the time to understand how his disability affected his job experience.
Through GCE, he soon accepted a position as a Telecommunication Engineer in early 2021. Currently he works in the hospital at Eglin Air Force Base. For Kaseza, having a job means stability, economic success, and control over his future.
Outside of work, Kaseza is an active member of the National Service Fraternity Alpha Phi Omega, dedicating his time to serving others since 2006. He enjoys running and is an avid movie buff.