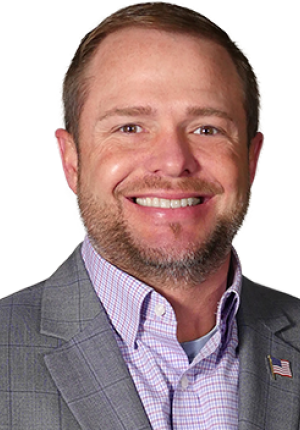 Wes Tyler
Executive Vice President and Chief Operating Officer
Wes Tyler is the Executive Vice President and Chief Operating Officer at SourceAmerica. In this role, Tyler oversees the implementation of SourceAmerica's Strategic Plan and ensures that the organization is operationally fit in the areas of performance, compliance, efficiencies, and information management.
Notably, Tyler has committed his career to serving others. His experience also includes nine years as a member of the SourceAmerica Board of Directors and 20 years at the SourceAmerica-affiliated network nonprofit agency Phoenix Industries in Huntsville, Alabama. While at Phoenix, he held a variety of leadership positions, most recently serving as Senior Vice President, Manufacturing and Business Development. Tyler's transition to SourceAmerica in 2022 has allowed him to impact the lives of people with disabilities on an even greater scale.
Tyler has a Bachelor of Science in Business Administration and Master of Business Administration from the University of Alabama at Huntsville.