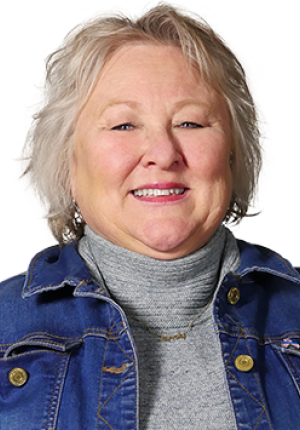 Barbara LeDuc
President and CEO, Opportunities, Inc.
Barbara LeDuc is a member of the SourceAmerica Board of Directors.
LeDuc serves as President and CEO of Opportunities, Incorporated. She has been in the field of vocational rehabilitation for over 35 years, starting as an intern specializing in community-integrated employment and training of individuals with disabilities. Throughout LeDuc's career, she championed business transformation initiatives that enhance mission services and financial sustainability.
While at Opportunities, Inc., she established a professional employment solutions division, Diversified Personnel Services, that focused on community-integrated employment for individuals of all abilities and backgrounds.
LeDuc has cultivated significant partnerships with state and federal organizations and businesses to promote economic and workforce development. She has also expanded service options, including apprenticeships, for individuals with diverse abilities with the goal to achieve employment success.
In 2011 LeDuc established a strategic initiative known as the A-TEAM, which is now its own 501(c)(4), with 12 chapters in Wisconsin and nearly 20 states nationwide, positively expanding to engage and empower individuals with diverse abilities and their families. LeDuc is committed to collaborating with local, state and national entities to advance legislation and policy.
In addition to SourceAmerica, LeDuc serves on a variety of other boards including Workforce Development Board of Sourthcentral Wisconsin, Fast Pace Medical Staffing (Vice-Chair), CCLS-Residential Board, Criminal Justice Coalition, RFWinAction (Past President), Wisconsin Governor's Long-Term Care Advisory Council, United Way Board, and the Police & Fire Commission.