Washington By the Numbers
Population and Employment Statistics1
Working Age Population with a Disability (18-64): 474,653
Percentage that did not work by Disability Type
| | |
| --- | --- |
| Cognitive | 59.3% |
| Hearing | 35.9% |
| Ambulatory | 64.2% |
| Visual | 45.7% |

50.9%
Percentage of working age people with disabilities that do not have jobs.
SourceAmerica/AbilityOne Network By the Numbers2
15 nonprofit agencies headquartered in Washington participated in the program as SourceAmerica/AbilityOne Authorized Providers.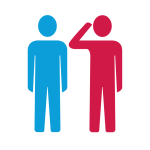 1,416 Individuals with Significant Disabilities Employed, including 374 Veterans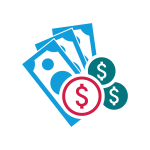 $22.01/hr
Average AbilityOne Employee Wage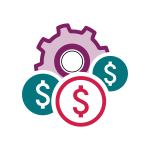 $212.8 million
Total AbilityOne Sales
SourceAmerica Nonprofit Agencies Headquartered in Washington
Asotin County Community Services (ACCS)
At Work!
Cascade Connections
Columbia Industries
Good Works, Inc.
Goodwill Contracting Services
Lake Whatcom Center
Lillie Rice Center, Inc.
New Leaf, Inc.
Northwest Center
Peninsula Services
Skils'kin
Skookum 
VADIS
Yakima Specialties, Inc.
Other Nonprofit Agencies with AbilityOne Contracts in Washington
Community Access Services, Inc.
DePaul Industries
Global Connections to Employment, Inc.
HHI Services, Inc.
Nobis Enterprises, Inc.
Pride Industries
Professional Contract Services, Inc.
Relay Resources
Servtech
The Lighthouse for the Blind, Inc.
Trace, Inc.
White Dog Shredding Company