Texas By the Numbers
Population and Employment Statistics1
Working Age Population with a Disability (18-64): 1,649,515
Percentage that did not work by Disability Type
| | |
| --- | --- |
| Cognitive | 60.8% |
| Hearing | 37.2% |
| Ambulatory | 65.6% |
| Visual | 45.2% |

51.7%
Percentage of working age people with disabilities that do not have jobs.
SourceAmerica/AbilityOne Network By the Numbers2
25 nonprofit agencies headquartered in Texas participated in the program as SourceAmerica/AbilityOne Authorized Providers.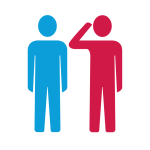 3,671 Individuals with Significant Disabilities Employed, including 431 Veterans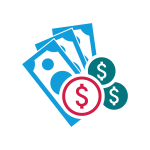 $16.27/hr
Average AbilityOne Employee Wage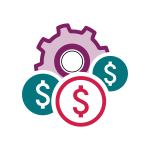 $365.5 million
Total AbilityOne Sales
SourceAmerica Nonprofit Agencies Headquartered in Texas
Arbor Products, Inc.
Austin Task, Inc.
Blue Solutions
CRI Federal Services
Endeavors Unlimited, Inc.
Enterprise Professional Services, Inc.
Expanco, Inc.
Goodwill Industrial Services of Fort Worth, Inc.
Goodwill Industries Industrial Contracts and Temporary Services, Inc.
Goodwill Industries of San Antonio Contract Services
Goodwill Industries of South Texas Contract Services, Inc.
HHI Services, Inc.
Let's Go To Work, Inc.
Mavagi Enterprises, Inc.
Nueces County Mental Health Community Center
On Our Own Services
Patriot Network, Inc.
Professional Contract Services, Inc.
ReadyOne Industries, Inc.
Relief Enterprises, Inc.
Rising Star Resource Development Corporation
South Texas Housing and Community Development Corp, Inc.
Training, Rehabilitation, and Development Institute, Inc.
Work Services Corporation
World Technical Services, Inc. 
Other Nonprofit Agencies with AbilityOne Contracts in Texas
CW Resources, Inc.
Dallas Lighthouse for the Blind, Inc. 
JobOne
Lighthouse for the Blind of Houston
Pride Industries
San Antonio Lighthouse for the Blind
ServiceSource, Inc.
Skookum 
Trace, Inc.
Travis Association for the Blind