Pennsylvania By the Numbers
Population and Employment Statistics1
Working Age Population with a Disability (18-64): 879,451
Percentage that did not work by Disability Type
| | |
| --- | --- |
| Cognitive | 60% |
| Hearing | 40% |
| Ambulatory | 70.2% |
| Visual | 50.2% |

54.8%
Percentage of working age people with disabilities that do not have jobs.
SourceAmerica/AbilityOne Network By the Numbers2
18 nonprofit agencies headquartered in Pennsylvania participated in the program as SourceAmerica/AbilityOne Authorized Providers.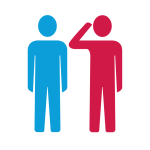 912 Individuals with Significant Disabilities Employed, including 166 Veterans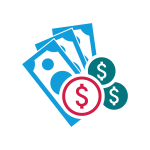 $19.66/hr
Average AbilityOne Employee Wage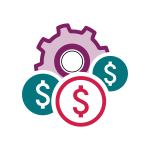 $58.8 million
Total AbilityOne Sales
SourceAmerica Nonprofit Agencies Headquartered in Pennsylvania
ACHIEVA Support
Allied Health Care Services
Avenues, Inc.
Beaver County Association for the Blind
Dr. Gertrude A Barber Center
Easter Seals Western and Central Pennsylvania
Elwyn
Goodwill Commercial Services, Inc.
Goodwill Services, Inc.
Horizon House, Inc.
InspiriTec, Inc.
Lark Enterprises, Inc.
NuVisions Center
Penn-York Opportunities, Inc.
Quality Employment Services and Training (QUEST)
The Arc of Cumberland and Perry Counties
The Burnley Workshop of the Poconos, Inc.
Via of the Lehigh Valley
Other Nonprofit Agencies with AbilityOne Contracts in Pennsylvania
Anthony Wayne Rehabilitation Center, Inc.
Blind and Vision Rehabilitation Services of Pittsburgh
Chimes District of Columbia
Proshred Security
Hancock County Workshop, Inc.
Human Technologies Corporation
Nobis Enterprises, Inc.
Occupational Training Center of Burlington County
Opportunity Center, Inc.
Peckham Vocational Industries
Portco, Inc.