New York By the Numbers
Population and Employment Statistics1
Working Age Population with a Disability (18-64): 1,075,074
Percentage that did not work by Disability Type
| | |
| --- | --- |
| Cognitive | 67.5% |
| Hearing | 40.8% |
| Ambulatory | 70.7% |
| Visual | 46.9% |

58.8%
Percentage of working age people with disabilities that do not have jobs.
SourceAmerica/AbilityOne Network By the Numbers2
28 nonprofit agencies headquartered in New York participated in the program as SourceAmerica/AbilityOne Authorized Providers.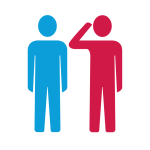 1,223 Individuals with Significant Disabilities Employed, including 16 Veterans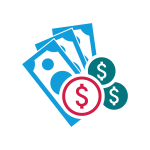 $20.36/hr
Average AbilityOne Employee Wage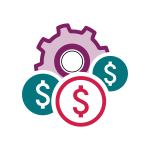 $159.4 million
Total AbilityOne Sales
SourceAmerica Nonprofit Agencies Headquartered in New York
Access: Supports for Living Inc.
CDS Monarch
Chautauqua County Chapter, NYSARC
Citizen Advocates, Inc.
Clinton County Chapter, NYSARC—Champlain Valley Industries
Family Residence and Essential Enterprises
Fedcap Rehabilitation Services, Inc.
Gateway Community Industries, Inc.
Genesee-Orleans Counties, Chapter, NYSARC, Inc.
Herkimer County Chapter NYSARC, Inc.
Human Technologies Corporation
Montgomery County Chapter, NYSARC
Mozaic Chapter, NYSARC, Inc.
Niagara County Chapter, NYSARCNYSARC, Inc. New York City Chapter
NYSARC, Inc. Cattaraugus Niagara Counties Chapter
Onondaga County Chapter, NYSARC
Oswego Industries, Inc.
Rochester Rehabilitation Center
Schenectady Co. Chapter, NYSARC, Inc.
Skills Unlimited, Inc.
St. Lawrence County Chapter, NYSARC
Suburban Adult Services, Inc.
The Arc Jefferson-St. Lawrence
The Arc, Oneida-Lewis Chapter-NYSARC, Inc.
The Corporate Source, Inc.
The Workshop, Incorporated
Warren, Washington and Albany Counties Chapter of NYSARC, Inc.
Other Nonprofit Agencies with AbilityOne Contracts in New York
CW Resources, Inc.
Eastern Carolina Vocational Center, Inc.
Redishred Acquisitions, Inc.
The Kennedy Center, Inc.