New Mexico By the Numbers
Population and Employment Statistics1
Working Age Population with a Disability (18-64): 165,583
Percentage that did not work by Disability Type
| | |
| --- | --- |
| Cognitive | 67% |
| Hearing | 46.9% |
| Ambulatory | 68.8% |
| Visual | 49.5% |

57.6%
Percentage of working age people with disabilities that do not have jobs.
SourceAmerica/AbilityOne Network By the Numbers2
5 nonprofit agencies headquartered in New Mexico participated in the program as SourceAmerica/AbilityOne Authorized Providers.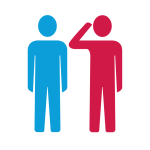 330 Individuals with Significant Disabilities Employed, including 15 Veterans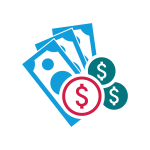 $14.56/hr
Average AbilityOne Employee Wage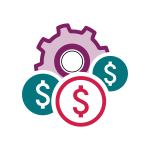 $23.6 million
Total AbilityOne Sales
SourceAmerica Nonprofit Agencies Headquartered in New Mexico
Adelante Development Center, Inc.
ENMRSH, Inc.
LifeROOTS, Inc.
Presbyterian Medical Services
Tresco, Inc. 
Other Nonprofit Agencies with AbilityOne Contracts in New Mexico
CW Resources, Inc.
Huntsville Rehabilitation Foundation
Peckham Vocational Industries, Inc. 
Skookum Educational Programs
Trace, Inc.
Training, Rehabilitation, and Development Institute, Inc.