Indiana By the Numbers
Population and Employment Statistics1
Working Age Population with a Disability (18-64): 467,446
Percentage that did not work by Disability Type
| | |
| --- | --- |
| Cognitive | 61.8% |
| Hearing | 39.5% |
| Ambulatory | 67.5% |
| Visual | 48% |

53.9%
Percentage of working age people with disabilities that do not have jobs.
SourceAmerica/AbilityOne Network By the Numbers2
10 nonprofit agencies headquartered in Indiana participated in the program as SourceAmerica/AbilityOne Authorized Providers.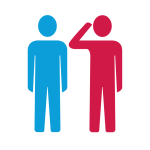 490 Individuals with Significant Disabilities Employed, including 25 Veterans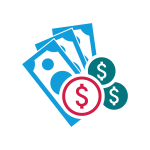 $12.27/hr
Average AbilityOne Employee Wage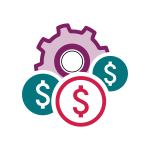 $31.3 million
Total AbilityOne Sales
SourceAmerica Nonprofit Agencies Headquartered in Indiana
Anthony Wayne Rehabilitation Center Inc.
Child-Adult Resource Services, Inc.
Crossroads Rehabilitation Center, Inc.
GW Commercial Services, Inc.
Knox County Association for Remarkable Citizens, Inc.
Orange Co. Rehabilitation and Development Services, Inc.
Rauch, Inc.
Shares, Inc.
Stone Belt ARC, Inc.
TradeWinds Services, Inc.
Other Nonprofit Agencies with AbilityOne Contracts in Indiana
Ada S. McKinley Community Services