Florida By the Numbers
Population and Employment Statistics1
Working Age Population with a Disability (18-64): 1,263,125
Percentage that did not work by Disability Type
| | |
| --- | --- |
| Cognitive | 66.7% |
| Hearing | 44.7% |
| Ambulatory | 69.8% |
| Visual | 51.9% |

58.4%
Percentage of working age people with disabilities that do not have jobs.
SourceAmerica/AbilityOne Network By the Numbers2
13 nonprofit agencies headquartered in Florida participated in the program as SourceAmerica/AbilityOne Authorized Providers.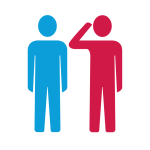 2,567 Individuals with Significant Disabilities Employed, including 109 Veterans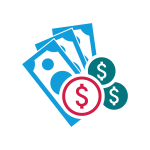 $13.93/hr
Average AbilityOne Employee Wage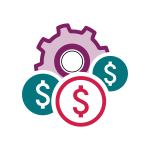 $230.3 million
Total AbilityOne Sales
SourceAmerica Nonprofit Agencies Headquartered in Florida
Able Force, Inc.
Brevard Achievement Center, Inc.
Bridges BTC, Inc.
CARC-Advocates for Citizens with Disabilities, Inc.
Challenge Enterprises of North Florida, Inc.
Easter Seals South Florida
GINFL Services, Inc.
Global Connections to Employment Inc.
Goodwill Industries of South Florida, Inc.
Gulfstream Goodwill Industries, Inc.
Job Works, Inc.
SMA Healthcare, Inc.
The Right 2 Work Corporation  
Other Nonprofit Agencies with AbilityOne Contracts in Florida
Anthony Wayne Rehabilitation Center
Bona Fide Conglomerate, Inc. 
Crown Information Management
CW Resources, Inc. 
Mavagi Enterprises, Inc. 
Pride Industries 
SafeGuard Document Destruction, Inc. 
Wiregrass Rehabilitation Center, Inc.