Delaware By the Numbers
Population and Employment Statistics1
Working Age Population with a Disability (18-64): 65,455
Percentage that did not work by Disability Type
| | |
| --- | --- |
| Cognitive | 59.5% |
| Hearing | 42.9% |
| Ambulatory | 69.3% |
| Visual | 52.2% |

51.9%
Percentage of working age people with disabilities that do not have jobs.
SourceAmerica/AbilityOne Network By the Numbers2
2 nonprofit agencies headquartered in Delaware participated in the program as SourceAmerica/AbilityOne Authorized Providers.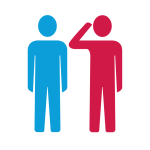 66 Individuals with Significant Disabilities Employed, including 4 Veterans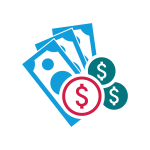 $16.31/hr
Average AbilityOne Employee Wage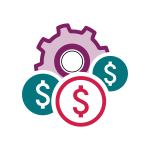 $6 million
Total AbilityOne Sales
SourceAmerica Nonprofit Agencies Headquartered in Delaware
Kent-Sussex Industries, Inc.
Opportunity Center, Inc.
Other Nonprofit Agencies with AbilityOne Contracts in Colorado
Chimes District of Columbia
Elwyn