California By the Numbers
Population and Employment Statistics1
Working Age Population with a Disability (18-64): 1,906,255
Percentage that did not work by Disability Type
| | |
| --- | --- |
| Cognitive | 64.9% |
| Hearing | 41.8% |
| Ambulatory | 66.9% |
| Visual | 48.4% |

55.6%
Percentage of working age people with disabilities that do not have jobs.
SourceAmerica/AbilityOne Network By the Numbers2
34 nonprofit agencies headquartered in California participated in the program as SourceAmerica/AbilityOne Authorized Providers.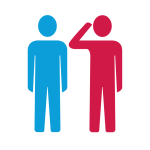 2,797 Individuals with Significant Disabilities Employed, including 160 Veterans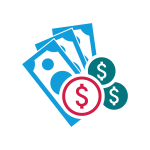 $18.90/hr
Average AbilityOne Employee Wage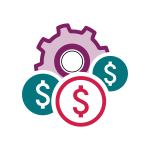 $358.7 million
Total AbilityOne Sales
SourceAmerica Nonprofit Agencies Headquartered in California
AbilityFirst
ARC-Imperial Valley
Asian Rehabilitation Services, Inc.
Bakersfield Arc, Inc.
Bona Fide Conglomerate, Inc.
Calidad Industries, Inc.
Desert Haven Enterprises, Inc.
Easter Seal Society of Superior California
Exceptional Children's Foundation
Fontana Resources at Work
Goodwill Industries of Southern California
Goodwill Service Connection, Inc.
Hope Services, Inc.
Imperial County Work Training Center, Inc.
Job Options, Inc.
Kings Rehabilitation Center, Inc.
Landmark Services, Inc.
Life Options, Vocational and Resource Center
Lincoln Training Center and Rehabilitation Workshop
Los Angles Habilitation House
North Bay Rehabilitation Services, Inc.
Pacific Coast Community Services
Pride Industries
Rubicon Programs, Inc.
Shasta County Opportunity Center
Siskiyou Opportunity Center
Solano Diversified ServicesTehama County Opportunity Center, Inc.
The Arc Fresno/Madera Counties
The ARC of San Diego
The ARC of Ventura County, Inc.
Toolworks, Inc.
VTC Enterprises
Yolo Employment Services
Other Nonprofit Agencies with AbilityOne Contracts in California
Access Information Intermediate Holdings, LLC
ACHIEVE Human Services. Inc. 
Advanced Data Storage
CW Resources, Inc.
Elwyn
Enterprise Professional Services, Inc
Professional Contract Services, Inc. 
United Cerebral Palsy of the North Bay, Inc. 
VersAbility Resources, Inc.