Pathways to Careers
Customized Employment and Job Matching
Pathways to Careers: A Case Study in Customized Employment. Read the report.

The SourceAmerica Pathways to Careers® Program helps nonprofit agencies create competitive integrated employment (CIE) opportunities that benefit job seekers and employers. The program is based on the premise that the American Dream should be accessible to all, including people with disabilities and autism. Currently, only a narrow path to employment is open to this diverse group of talented individuals, and many people with disabilities remain outside the workforce. Pathways to Careers is working to change that by providing complimentary training and resources that help nonprofit agencies develop strategies to:
Expand competitive integrated employment (CIE) options
Present job seekers with a variety of career options
Provide the knowledge, skills, and choices needed for career success
Engage employers to host internships, offer employment, and provide resources needed for job seekers with disabilities
Match the right person to the right job, which benefits both job seekers and employers
---
Job Seekers
If you are looking for a job, our nationwide network of nonprofit agencies provides employment services and job opportunities to people with disabilities. Use our nonprofit locator to connect with a nonprofit in your area.
"It is frustrating when you go in an interview and the first thing they recognize is your disability not your ability. It's wonderful to have a job that I know I'm making a difference."
Pathways Alumni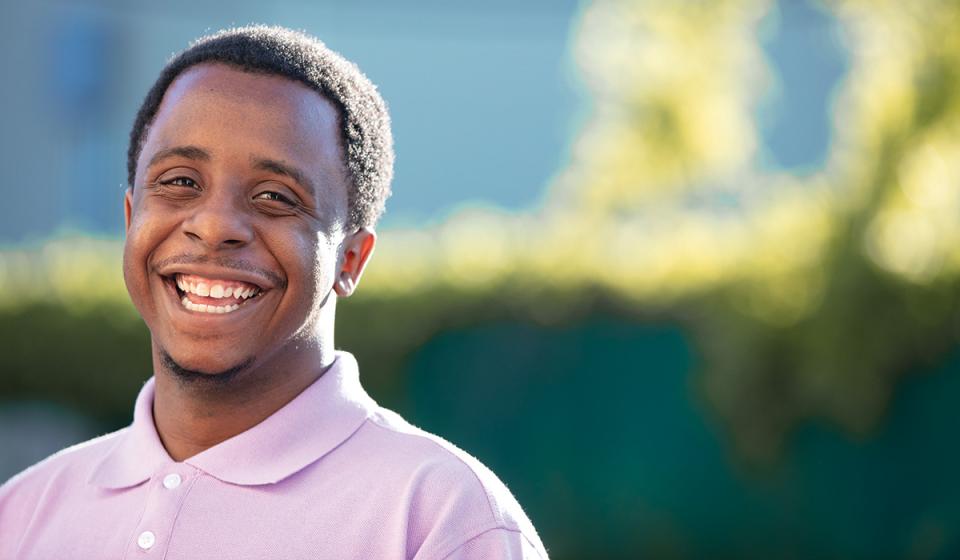 Watch Video:
Pathways to Careers - Spotlight on Success: Drevon
To learn more about Pathways, contact PathwaysToCareers@SourceAmerica.org today!
---
Partner with Pathways
Nonprofit Organizations
If your nonprofit works with people with disabilities, we can help you develop the skills needed to implement Pathways. We will work with your team to develop a strategy that aligns with your state's funding requirements, help you determine staffing for program planning and implementation, and create public awareness of your organization's participation.
View an array of Pathways training resources that can be customized to meet your agency's needs
Community of Practice and networking events for nonprofits and self-advocates
Live Training and Technical Assistance
Virtual and On-site Support
Cloud-based learning management system (SourceAmerica Academy)

Customizable planning documents and resources
Links to additional disability-related resources
Live and archived webinars

General Overview of Pathways, Job Matching, and Customized Employment
Essential Elements of Customized Employment Overview
Developing and Sustaining Quality Customized Employment Services, Benefits Planning, Financial Literacy, and Asset Development
Person-Centered Planning
Employer Partnership Development
Expanded Discovery and Internships
Systematic Instruction
Discovery
Customized Job Development
"If there are parents out there who are considering programs like this for their children, I would say go for it."
Family Member of Pathways Participant