Four things you didn't know were made by SourceAmerica members
By Tatiana Peralta
•
03/13/2020

It's no secret - every day, SourceAmerica member nonprofits make a difference in our world, from serving members of the military to supporting international missions and more.
What many people don't know is that many products used every day by federal agencies are made by a talented workforce of professionals with disabilities. We're thrilled to share more about some of these products and the nonprofits that make them!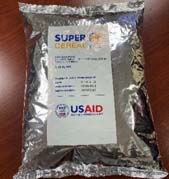 Super Cereal for the U.S Agency of International Development (USAID)
This Super Cereal is packaged by professionals with disabilities at our member nonprofit agency Transylvania Vocational Services (TVS) in Brevard, North Carolina. The blend is manufactured from fresh maize grain and good quality soybeans, sugar, dried milk powder and soybean oil.
Our team loves that this cereal is packaged as part of a foreign export feeding program with USDA, who supports USAID, and provides nutritional supplement for infants in third world countries. In addition, TVS also packages Mountain Instant Nonfat Dry Milk for domestic feeding programs!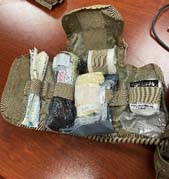 First Aid Kits
Professionals with disabilities employed through our member agencies often tell us that their favorite part of the job is making products that help members of the military. At member agencies Southeastern Kentucky Rehabilitation Industries in Corbin, Kentucky and The Resource Center in Jamestown, New York teams sew Individual First Aid Kits and fill them with a variety of needed supplies for the military. These kits are designed for soldiers and airmen to carry in combat operations and can help save lives in emergencies.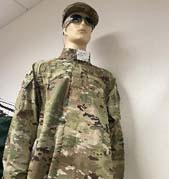 Military Uniforms
Professionals with disabilities at Goodwill of South Florida in Miami and ReadyOne Industries in El Paso, Texas make military uniforms. These are signature wardrobe items for members of all branches of the U.S. military, and they come in many different patterns depending on the branch. It's a true honor to know that our network is involved with the production of some of these uniforms.
Military uniform production requires a key attention to detail. The Defense Logistics Agency tests military uniforms, textiles and clothing to ensure that patterns are consistent and meet rigorous standards.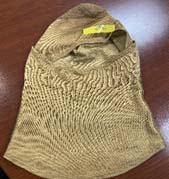 Lightweight Performance Hood
Keeping the men and women who serve our country safe is incredibly important. One of the products made by professionals with disabilities at member nonprofits Dawn Enterprises in Blackfoot, Idaho and Southeastern Kentucky Rehabilitation Industries, Inc., helps do just that.
The fire-resistant lightweight performance hood can help ensure that a servicemember's face, nose, ears and neck isn't threatened by burns. These hoods are made of material that weighs approximately three ounces, and they go through rigorous testing to ensure they meet specific standards. To learn more about the importance of the hood you can visit the U.S. Army's website.
These four items are just some of the many produced by professionals with disabilities at SourceAmerica member agencies. If you're interested in learning more about the products we offer, contact Jill Johnson. If you're a representative of a nonprofit agency interested in becoming a part of the SourceAmerica network, click here.​
---
Enjoy this? You might like these stories, too: