SourceAmerica Announces Appointment Of New President & CEO
By SourceAmerica
•
03/28/2019
VIENNA, VA (March 28, 2019) – SourceAmerica®, an AbilityOne® authorized enterprise, announced the appointment of a new president and CEO, Vincent (Vince) M. Loose, effective May 13, 2019.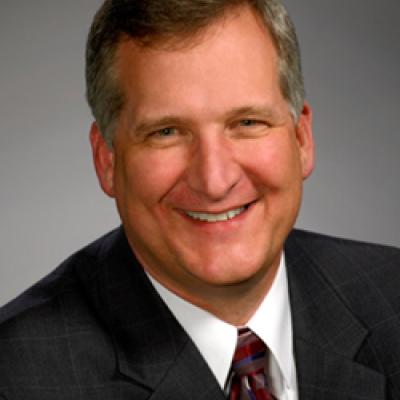 "As SourceAmerica's new president and CEO, Vince brings to the organization a unique blend of leadership, business development, operations, executive consulting, state government contracting, and program and project management experience," said Norm Lorentz, SourceAmerica Board Chair." As the organization moves into an exciting new era of expansion, he will take the helm of SourceAmerica in its effort to increase employment opportunities for people with disabilities."
Specifically, Loose will work in collaboration with the board of directors and the SourceAmerica member nonprofits in its network to bolster the growth of meaningful and sustainable employment for people with disabilities across the United States.
"It is a privilege to be offered the opportunity to join SourceAmerica and bring my experience of advocating for and supporting opportunities for people with disabilities," said Vince Loose, upcoming president and CEO, SourceAmerica. "I look forward to becoming a valuable contributor to the continued growth of the federal AbilityOne Program."
Loose leaves his current position as president and CEO of UniqueSource® Products & Services, a Pennsylvania-based sales, marketing and program management organization that works with nonprofits that create employment opportunities for over 3,000 Pennsylvania professionals with disabilities. He also serves as president/board chair for the State Use Program Association (SUPRA) in Austin, Texas, which supports and promotes sustainable employment for professionals with disabilities.
Previously, he operated as principal at Glenhaven Consulting (Mechanicsburg, PA), Deloitte Consulting (Harrisburg, PA), and IBM Global Services (Harrisburg, PA); and as vice president of BDM (Denver, CO).
Loose holds a Bachelor of Science degree from Albright College, where he graduated with a dual major in Business Economics and Computer Science. He's also a Certified Project Management Professional and graduate of a community leadership program from the Harrisburg area.
About SourceAmerica
Established in 1974, SourceAmerica creates employment opportunities for a skilled and dedicated workforce of people with disabilities. SourceAmerica is the vital link between the federal government and private sector organizations that procure the products and services provided by this exceptional workforce via a network of more than 750 community-based nonprofits. Headquartered in Vienna, Virginia, SourceAmerica provides its nonprofit agency network with business development, contract management, legislative and regulatory assistance, communications and public relations materials, information technology support, engineering and technical assistance, and extensive professional training needed for successful nonprofit management. Visit SourceAmerica.org to learn more, or follow us on Facebook (@SourceAmerica), Twitter (@SourceAmerica) and LinkedIn (@SourceAmerica).