AbilityOne Congressional Champions Program Celebrates 20 Years!
By Beth Lacourse
•
11/04/2022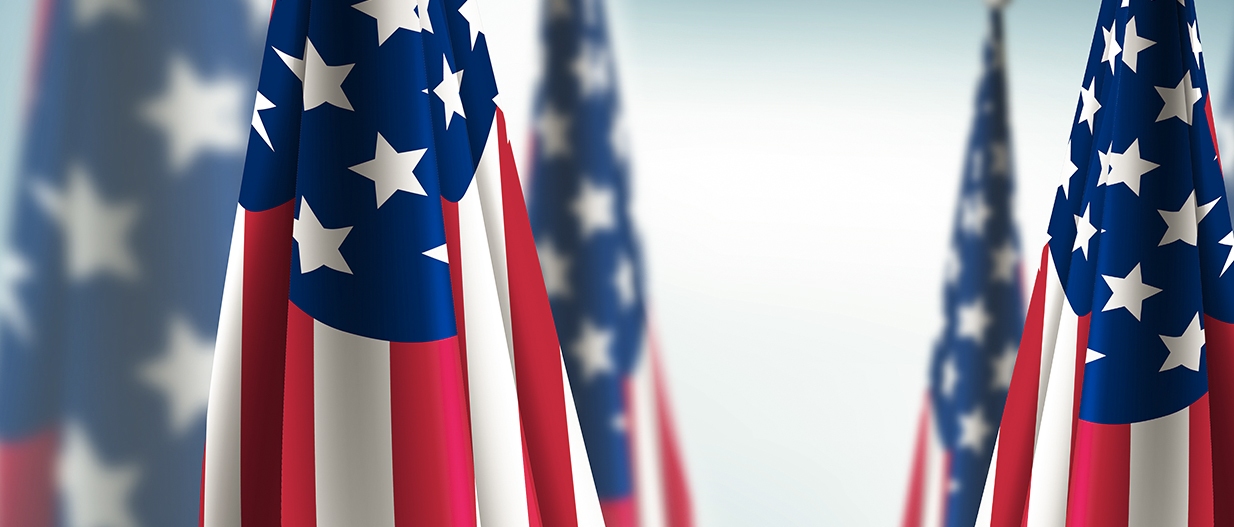 SourceAmerica® proudly recognizes the 20th anniversary of the AbilityOne® Congressional Champions Program. Together with the National Industries for the Blind (NIB), we established the program in 2002 to honor representatives and senators who demonstrate a commitment both to their constituents who have significant disabilities or are blind and to the AbilityOne Program. Nearly 150 members of the current congress are AbilityOne Champions. They have joined the national effort to ensure employment opportunities continue to grow for people who are blind or have significant disabilities.
"The AbilityOne Congressional Champion program is a great way to highlight and recognize members of congress who support the mission of the AbilityOne program," noted SourceAmerica Government Affairs Vice President Ricardo Terrazas. "It is important to acknowledge that when a congressperson has taken the time and effort to complete the four-step process to become a champion, they understand the program's benefits and will continue to be an important advocate for our efforts and mission."
Recently awarded program champions include Senator Catherine Cortez Masto (D-Nev.), Representative Greg Murphy, M.D. (R-N.C.), Representative Frank Mrvan (D-Ind.), Representative Mike Bost (R-Ill.), and Representative David Trone (D-Md.).
On Sept. 14, Opportunity Village President and CEO Bob Brown presented Senator Cortez Masto with a Congressional Champion award for her commitment to increasing employment prospects for people with disabilities. Opportunity Village is an organization dedicated to providing enrichment, empowerment, and employment opportunities for people with disabilities. Brown and Cortez Masto were joined in Washington, D.C., by SourceAmerica Government Affairs Vice President Ricardo Terrazas and former Congressman Jon Porter. The Porter Group, LLC shared a commemorative photo of the presentation on its LinkedIn page.
Members of the ServiceSource and SourceAmerica leadership teams presented Congressman Greg Murphy, M.D. (R-N.C.), with his AbilityOne Congressional Champion award on Sept. 21 in Washington. Representative Murphy visited a ServiceSource customer site in North Carolina in August and met with employees to discuss the importance of providing job opportunities for people with disabilities. ServiceSource is a non-profit organization that provides training services and job opportunities at Federal Government Agencies and facilities. Photos from the presentation are available on Representative Murphy's and ServiceSource's Facebook pages.
The Challenge Unlimited team presented Representative Mike Bost (R-Ill.) with the Congressional Champion Award on Oct. 12 when he met with grounds and custodial staff who work at Scott Air Force Base. Bost was recognized for promoting employment opportunities for individuals with disabilities, especially veterans. He is the current Ranking Member of the House Committee on Veterans Affairs and the 148th member of congress to receive the award. "I will continue working to ensure that individuals with disabilities can lead happy, healthy, and fulfilling lives," Bost shared. Photos of the visit are posted on Representative Bost's Facebook page.
Members of leadership from TradeWinds, an organization that empowers people with disabilities to realize their full potential, presented Representative Mrvan with his Congressional Champion award on Oct. 13 in recognition of his efforts to increase employment opportunities within the disability community. As quoted in The Times of Northwest Indiana, Mrvan said, "Thank you to all the leaders at SourceAmerica and TradeWinds in Northwest Indiana for this recognition… I am grateful for your consistent and dedicated work to provide employment opportunities for individuals with disabilities. I look forward to continuing to partner with you to support your invaluable services to our communities."
On Oct. 31, Didlake, Inc. and SourceAmerica presented Representative David Trone (D-Md.) with the AbilityOne Congressional Champion Award. The award honors Trone for his commitment to constituents with disabilities and his support of the AbilityOne Program. Didlake is a nonprofit rehabilitation services organization and a leading employer of people with disabilities. "We are proud to honor Representative Trone for his efforts to promote an inclusive workforce… Through the AbilityOne Program and our other employment initiatives, we aim to empower people with disabilities to live more fulfilling lives. Support from elected leaders like Representative Trone is critical to our success," said Didlake Vice President of Advocacy and Public Policy Rachel Payne.
At SourceAmerica, we're honored to collaborate with all our colleagues in the disability community, including the team at Eastern Carolina Vocational Center (ECVC) in Greenville, North Carolina. ECVC is an AbilityOne NPA that provides job training and occupational services to people with disabilities. They operate several lines of business, including manufacturing, packing and distribution, custom framing, recyclables sorting, and custodial services – offering a wide variety of significant work options. ECVC employees create the framed Congressional Champion awards presented to recipients. We appreciate their valuable contributions to the award program.
SourceAmerica is proud of the AbilityOne Congressional Champions program's growth over the past twenty years, and we're committed to its continued success. We encourage NPAs to connect with their legislators and guide them through the process of becoming Congressional Champions to build better ongoing relationships and strengthen our expanding network.
Members become AbilityOne Congressional Champions by completing a four-step process:
Visit with nonprofit agency (NPA) representatives at their district or Washington, D.C. office.
Tour the NPA's manufacturing or service site(s), which have contracts under the AbilityOne Program.
Certify that the office supports the Javits-Wagner-O'Day Act by using AbilityOne services or products in their Washington, D.C., or district office.
Voice support on behalf of the AbilityOne Program through a press conference statement, Congressional Record statement, or similar communication on social media.
Questions? Email the Government Affairs team at Advocacy@SourceAmerica.org.
---
Enjoy this? You might like these stories, too: