How it works for
People with Disabilities
At SourceAmerica, we know that our nation's workforce is more successful, more productive, and more innovative when people of all abilities participate. When the right person is matched to the right job, everyone wins. That's why we do what we do—working with our nonprofit network to create job opportunities for people with disabilities, raising awareness about how different perspectives and skill sets transform businesses for the better, and shaping a more inclusive future of work.
A Force for Change
SourceAmerica's nonprofit network employs more than 65,000 people with disabilities. Together, we're breaking down barriers and expanding our impact by increasing economic mobility and earning potential for people with disabilities in workplaces across the country.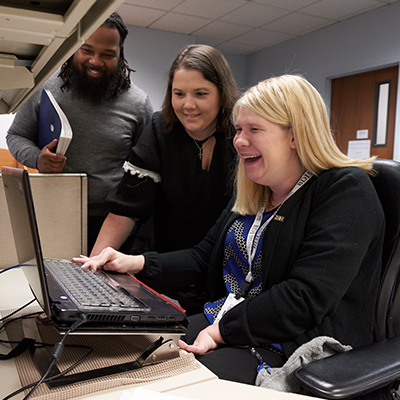 Employment Resources
SourceAmerica provides valuable employment resources and training for people with disabilities through our nonprofit network. Through our employment resources, you can assess and test your professional skills, find job listings tailored for people with disabilities, and build your resume.