Pathways to Careers: A Case Study in Customized Employment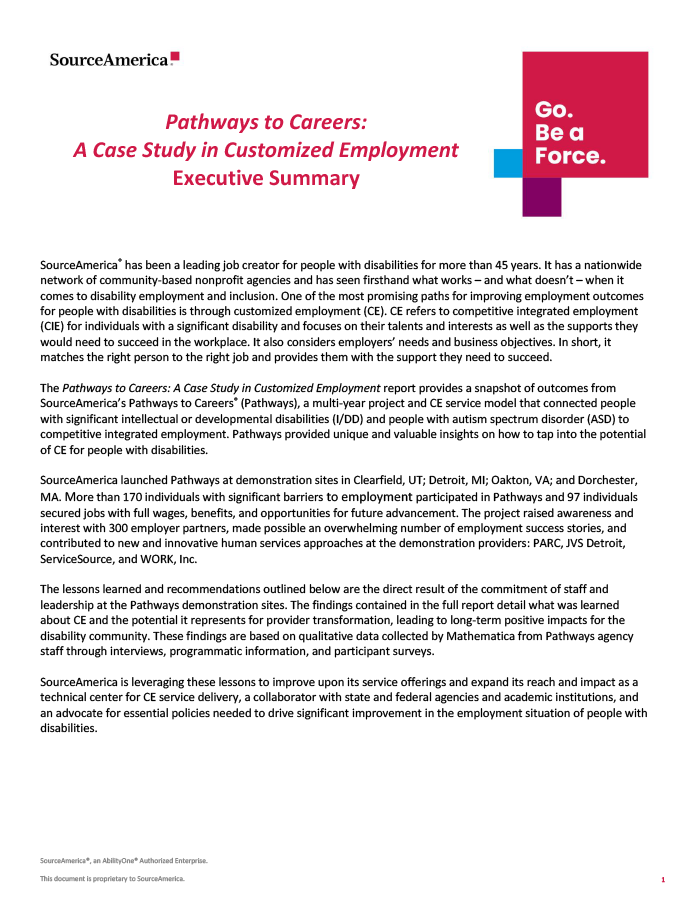 Executive Summary
SourceAmerica® has been a leading job creator for people with disabilities for more than 45 years. It has a nationwide network of community-based nonprofit agencies and has seen firsthand what works – and what doesn't – when it comes to disability employment and inclusion. One of the most promising paths for improving employment outcomes for people with disabilities is through customized employment (CE). CE refers to competitive integrated employment (CIE) for individuals with a significant disability and focuses on their talents and interests as well as the supports they would need to succeed in the workplace.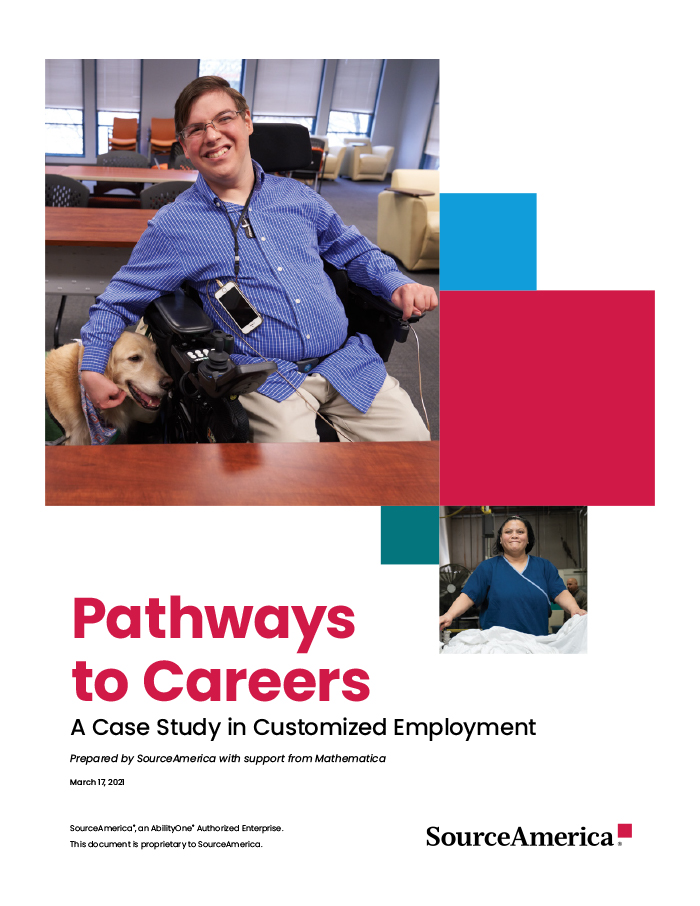 Report: A Case Study in Customized Employment
This report provides a snapshot of outcomes from SourceAmerica's Pathways to Careers® (Pathways), a multi-year project and CE service model that connected people with significant intellectual or developmental disabilities (I/DD) and people with autism spectrum disorder (ASD) to competitive integrated employment. Pathways, which started in 2012, was responsive to the system change efforts laid out under the Workforce Innovation and Opportunity Act (WIOA). Report content includes CE lessons learned and recommendations for moving forward. These findings are the direct result of Pathways, which encompassed a total of four demonstration sites (Clearfield, UT; Detroit, MI; Oakton, VA; and Dorchester, MA), engaged over 300 employer partners, and made possible an overwhelming number of employment success stories.