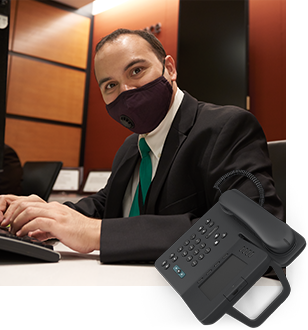 National Disability Employment Awareness Month (NDEAM)
During the 75th annual National Disability Employment Awareness Month and throughout the year, SourceAmerica® recognizes the value individuals with disabilities bring to the workplace. Through our nationwide network, we connect organizations to the top-rated products and services delivered by an always essential workforce.
Making a Difference: Public Policy
SourceAmerica collaborates with key policymakers in the U.S. Congress and other federal government leaders to protect and increase employment opportunities for people with disabilities. Our goal is to establish relationships with stakeholders who can forward our mission through policy advancements.
In addition to impacting legislation, SourceAmerica continuously comments on federal rulemakings that will impact the AbilityOne Program, federal contracting, and employment for people with disabilities.
SourceAmerica also fosters collaboration with other disability policy organizations. These partnerships bolster our voice on Capitol Hill to expand employment choices for people with disabilities.
AbilityOne Congressional Champions
Congressional Champions play a key role in advancing our legislative agenda and supporting people with disabilities employed through the AbilityOne Program. SourceAmerica and National Industries for the Blind (NIB) established the AbilityOne Congressional Champion Program in 2002 to honor representatives and senators who have demonstrated a commitment to their constituents with  disabilities or blindness and to the AbilityOne Program. More than 160 Members of the current Congress are AbilityOne Champions and have joined the national effort to ensure employment opportunities continue to grow for people who are blind or have significant disabilities.
Members become AbilityOne Congressional Champions by completing a four-step process:
Meet with representatives from an AbilityOne agency at the member's district or Washington, D.C. office.
Tour an AbilityOne agency's manufacturing or service contract site(s).
Support the Javits-Wagner-O'Day Act by using AbilityOne products or services in the member's district or Washington, D.C. office.
Voice support for the AbilityOne Program through a public communication, such as a press conference statement, Congressional Record statement, social media post, or a similar communication.
Take a look at our current list of AbilityOne Congressional Champions: Congressional Champions List
Grassroots Advocacy
When it comes to increasing awareness of important issues and showing policy makers the real-life impact of programs that benefit people with disabilities, such as the AbilityOne Program, there is no better messenger than employees with disabilities.
Our grassroots advocacy program focuses on making sure the stories of people with disabilities are heard by key policymakers in Washington, DC, and calls attention to the profound and lasting effect these programs have on people with disabilities.
The highlight of our grassroots program for nonprofit agencies operating with AbilityOne contracts is the Grassroots Advocacy Conference. This event takes place every June and includes employees with disabilities, their families, and employers from our network of nonprofit agencies—with a focus on those nonprofits located in targeted Congressional districts. We provide these invitees with the tools and training they need to personalize and deliver their message about how policy made in Washington shapes the employment choices and opportunities of people with disabilities across our nation.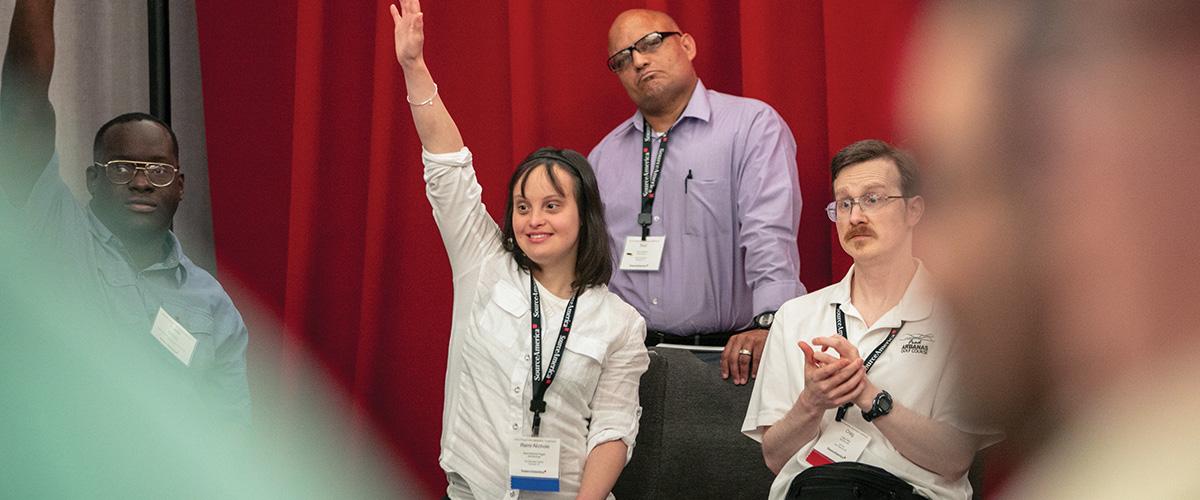 Contact Us and Learn More
To learn more about how to get involved in advocacy with SourceAmerica, contact the Government Affairs Department at advocacy@sourceamerica.org
If you are a part of SourceAmerica's nonprofit agency network, please visit the Advocacy Center for additional resources and tools.