Supply Chain Management and Warehouse Services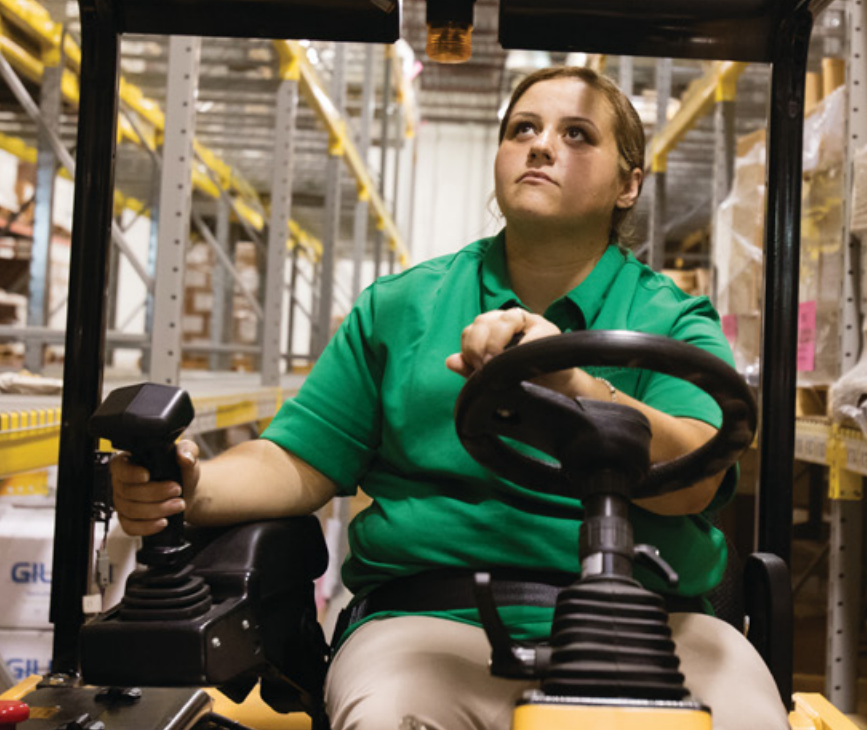 Maintaining great spaces and high standards.
No two supply chains are alike. So we offer management solutions tailored to match your specifications. Forecasting, fulfillment, and accurate worldwide shipment tracking. We do it all through our nationwide network of more than 100 warehousing and distribution partners. We manage and deliver more than $1 billion in inventory every year. Customized for you.
We flex fast to your requirements
Whatever you need, we can accomplish. Our accuracy and on-time delivery rates are among the highest in the industry. SourceAmerica® can work within your warehousing facilities. Or you can use the vast warehouse space available through our nationwide network – more than 8 million square feet of it.
Our capabilities include:
Inventory Integrity Management
Warehouse, Stockroom, and Distribution

Inventory Disposition Management Sharepoint
GSA
University/School Donations
Defense Reutilization Marketing Office (DRMO)

Kitting and Light Manufacturing
Receiving, Order Filling, and Worldwide Shipping
Logistics Information Systems

Enterprise Resource Planning (ERP)
Warehouse Management System (WMS)
Transportation Management System (TMS)
Radio Frequency Identification

Insertion Point Management
Transportation, Packaging, and Recycling
Reverse Logistics and Life Cycle Management
Inventory Replenishment
Pick, Pack, and Ship
Repair, Refurbish, and Test

Furniture Moving and Installation

Planning, Purchasing, and Forecasting
Multi-regional/National Warehousing and
Distribution
Supply Chain Solutions Organization (SCSO)
High
Performance Metrics
Supply Chain Operations Reference (SCOR)
ISO Quality Management
LEAN/Six Sigma Application Capability
The capacity to fulfill requirements.
99.1% order fill accuracy
99% on-time delivery rate
96% employee retention rate
Let's connect. Zero commitment.
You have questions, and we have answers. Request info below and we'll discuss how we can get you the products and services that precisely match your needs.
AbilityOne navigation made easy.
Learn how SourceAmerica helps you navigate the AbilityOne process and meets the demands of your procurement pricing and scheduling needs nationwide.