Productivity Engineering
Enhancing Workplace Productivity for People with Disabilities
SourceAmerica®'s Productivity Engineering team provides comprehensive engineering expertise with a focus on increasing employment choice for individuals with disabilities and improving the sustainability of our nonprofits network.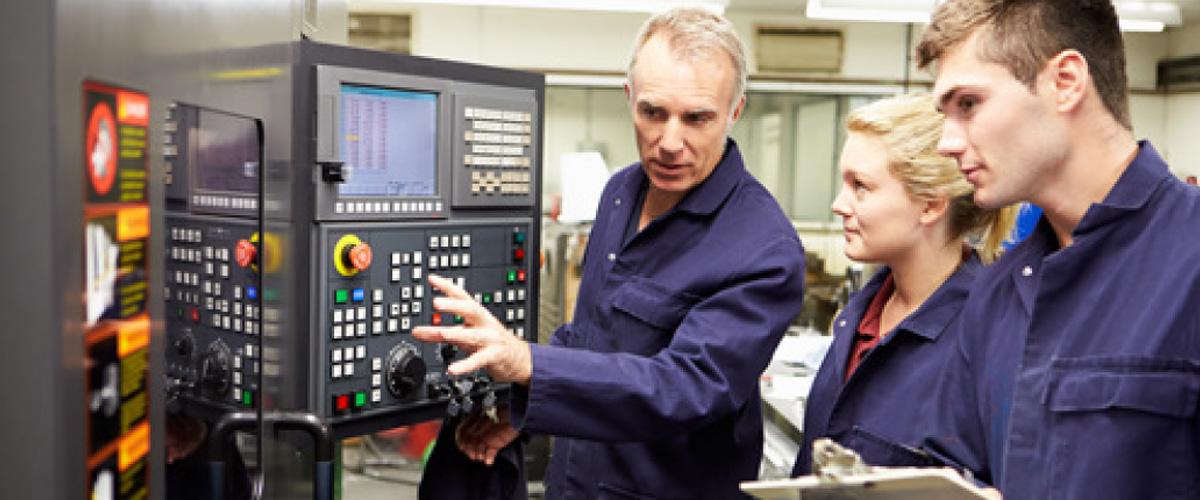 Take advantage of the free services listed below that are offered to our nonprofit network by our engineering team.
Interactive Training
SourceAmerica's Productivity Engineering team guides leaders and staff at nonprofits through a series of engaging activities with simulated disabilities to help them identify solutions to the challenges employees and staff face in the workplace to improve efficiencies.
---
Ergonomics/Workstation Design
Managers at nonprofits are taught a series of simple techniques, such as neutral work positions and walking through the work area (WalkAbouts), to help identify and improve working conditions for employees.
---
Process Analysis (LeanAbility)
The Productivity Engineering team trains in LeanAbility, a methodology to help identify obstacles to productivity and ways in which they can maximize their employees' abilities and maintain a profit.
---
Software and Electronic Aids
Software and electronic aids are being developed by the Productivity Engineering team to provide "right" size tooling that will simplify or semi-automate the jobs of employees and enable them to work more independently and maximize their output.
---
Customized Work Aids
Our team members design and build specialized devices with 3D printing, wood, metal, and CNC machining to improve employee performance and productivity.
"The process of working side by side with our crew and mapping the tasks was a valuable lesson. We now have a very easy nuts and bolts tool to work with. The two keys for me were we didn't spend a bunch of time on theory, and the process is so simple."
Russ Schreiner
Senior Operations Executive, GCE