People with disabilities support the U.S. Navy
By Tatiana Peralta
•
11/05/2021


At seven major ports across the United States, people with disabilities are provisioning destroyers, cruisers, aircraft carriers, and submarines for a variety of critical U.S. Navy missions. The support of these individuals is immeasurable.
Navy vessels can carry hundreds to thousands of sailors for months at a time. More than 300 talented individuals from six nonprofit agencies in the SourceAmerica® network are tasked with loading the food that these service members will need during their time out at sea. People with disabilities on these contracts work through the AbilityOne® Program, one of the largest sources of employment for people who are blind or have significant disabilities.
These jobs give people with disabilities in Virginia, Connecticut, Florida, California, Washington, Guam, and Hawaii an opportunity to work within an integrated setting alongside service members. Many of these individuals have earned promotions to lead segments of the operation.
Given the opportunity, people with disabilities working on contracts within the AbilityOne Program are showcasing their skills and breaking down employment barriers from coast to coast.
If your organization is interested in employing people with disabilities, please contact customerservice@sourceamerica.org.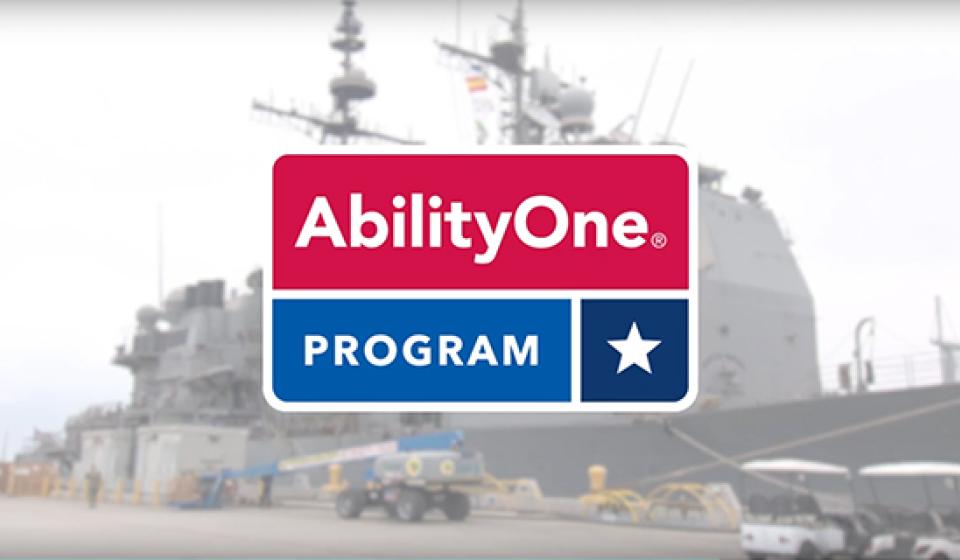 Watch Video:
People with disabilities support the U.S. Navy
---
Enjoy this? You might like these stories, too: