Workforce Inclusion Consulting Services
Our Services
Explore the workforce consulting services and resources we offer and connect with us to learn more about how we can customize an approach that delivers for you.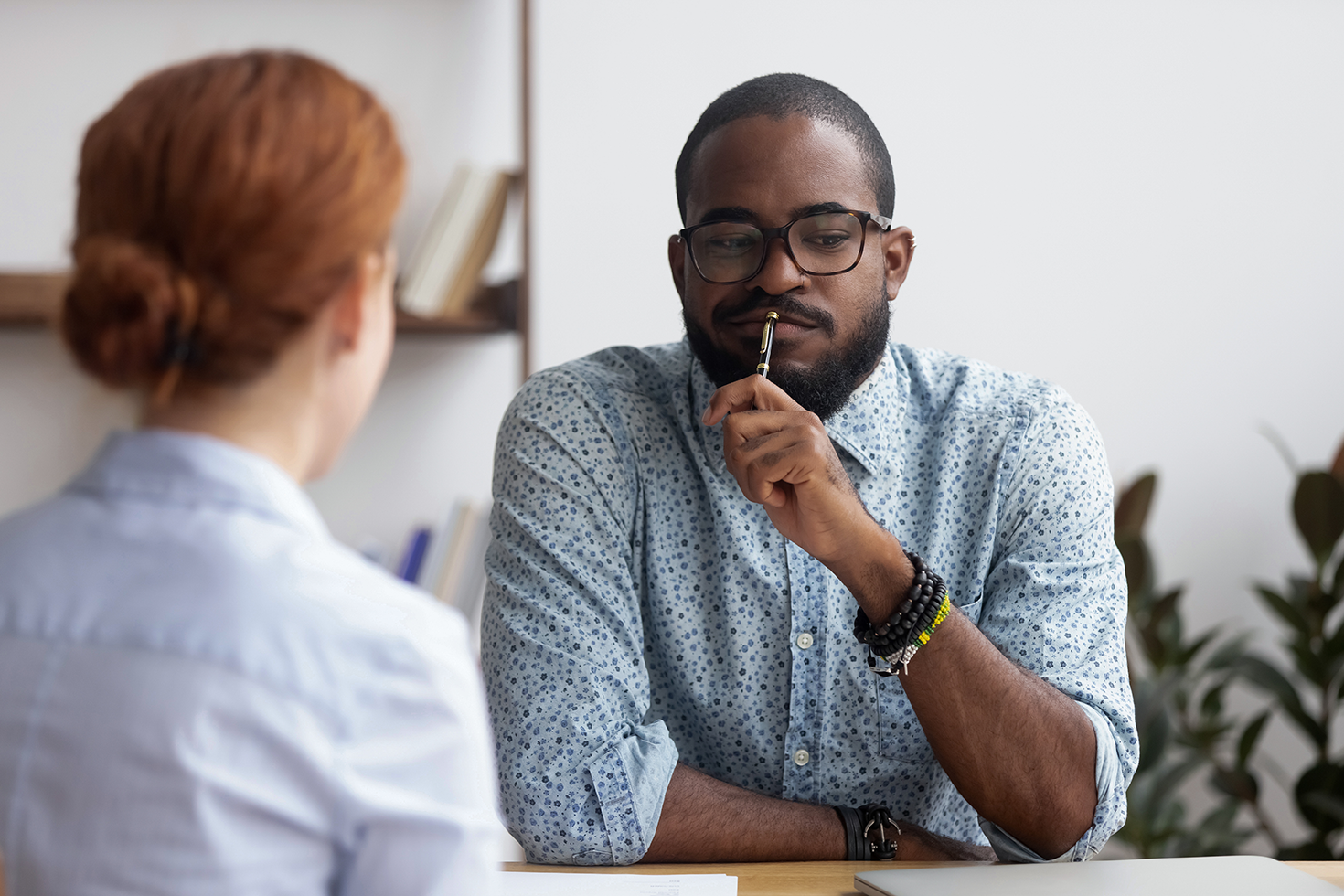 HireAbilities
A diverse workforce creates stronger companies and a healthier, more productive economy. If you're looking to hire, our partners at HireAbilities.co will help you find the most qualified candidates to meet your specific needs. Here's what you can expect.
Search a nationwide candidate database
Be seen on multiple job boards
Find the most qualified candidates
SourceAmerica is a leading job creator in the disability community, and we have more than 45 years of experience in the disability employment space. Together with the more than 575 nonprofit agencies in our nationwide network, we are a force in growing a workplace of inclusion for people with disabilities.
Because we work directly with nonprofit agencies that hire people with disabilities, we are well-versed in inclusive workplace practices and have a unique perspective on how best to meet the employment needs of employers as well as employees.
We offer customized consulting services and resources for corporations and organizations looking to create a more inclusive workplace. These services are designed to help executives and other senior leaders create a culture of inclusion that weaves through – and works for – their entire organization.
Introduction to Disability Employment
SourceAmerica will help your business navigate the vast and nuanced disability employment landscape. To get you started, we can help answer questions like:
What are the impacts of hiring a diverse workforce on my company and the economy?
What types of laws, policies, or procedures should I be aware of when hiring people with disabilities?
Are there local services or organizations that I can use as a resource?
What should I know about people with disabilities, and how do I start recruiting?
Business Analysis
SourceAmerica will work with you to conduct a thorough analysis to identify opportunities that will make your organization's culture and practices more inclusive. Our business analysis service covers a wide range of topics. If you've been asking the questions below, or ones like them, we can help.
What changes in process, procedure, or policy should I make to accommodate employees with disabilities in my workforce?
What should I keep in mind when communicating with employees with disabilities?
How can I best accommodate employees with disabilities when it comes to tasks, scheduling, training, etc.?
What technologies are available to help my employees with disabilities succeed in the workplace?
Disability Inclusion
SourceAmerica is uniquely positioned to support human resources professionals and diversity leaders across various industries as they work to create welcoming and inclusive environments for people with varying abilities. We have access to decades of research and numerous resources to help businesses achieve a more inclusive work environment. Below are areas our disability inclusion service covers.
Policies and Procedures that Promote Inclusion for People with Disabilities
Best Practices for Inclusive Hiring
Strategies for Encouraging and Implementing Feedback
Plans for Engaging and Giving Back to Local Communities
Accessibility
SourceAmerica will answer the questions you have related to accessibility and work with you to ensure that your work areas and processes are accessible for every employee. We will connect you to resources that will help answer questions like:
What is the Americans with Disabilities Act (ADA) and how does it affect my business?
What updates need to be made for my business to be fully accessible?
Are there agencies or certified entities in my area that can help?
Disability Documentation
Hiring people with disabilities grants organizations access to various types of benefits offered be federal and state agencies. SourceAmerica is well positioned to help you connect with these agencies and navigate benefits. Our team is well-versed in this process and ideally positioned to help you answer the following questions:
How can my organization benefit from the Work Opportunity Tax Credit, the Disabled Access Credit, or other opportunities associated with having a diverse workforce?
What do I need to do to meet the U.S. Equal Employment Opportunity Commission's requirements as well as other federal contracting requirements?
What do I need to know about the ADA or AbilityOne contracts as they relate to hiring?
Is there information I must disclose before I start recruiting?
How do I navigate Social Security Income/Social Security Disability Income benefits?
Training and Certifications
SourceAmerica has connections to training resources to help people with disabilities obtain certifications or credentialing in their desired fields (e.g. information technology, food service, or custodial). These training resources can be customized to meet the needs of your employees with disabilities as well as your organization. Our team will guide you through each step of the process – from understanding the benefits to implementation.
At SourceAmerica, we're focused on people. We will work with you to create personalized plans to help businesses meet their specific goals, and we are happy to connect you to our network of disability service providers. We welcome the chance to talk with you about what you want to achieve and how we can get you there. For more information about disability inclusion consulting services, fill out a form or contact our workforce development team at wics@SourceAmerica.org.
Business Solutions
If your organization is in the market for products and services provided by people with disabilities, SourceAmerica can help with that too. We connect a nationwide network of more than 575 nonprofit agencies that employ people with disabilities to government and corporate customers in need of quality products and services.