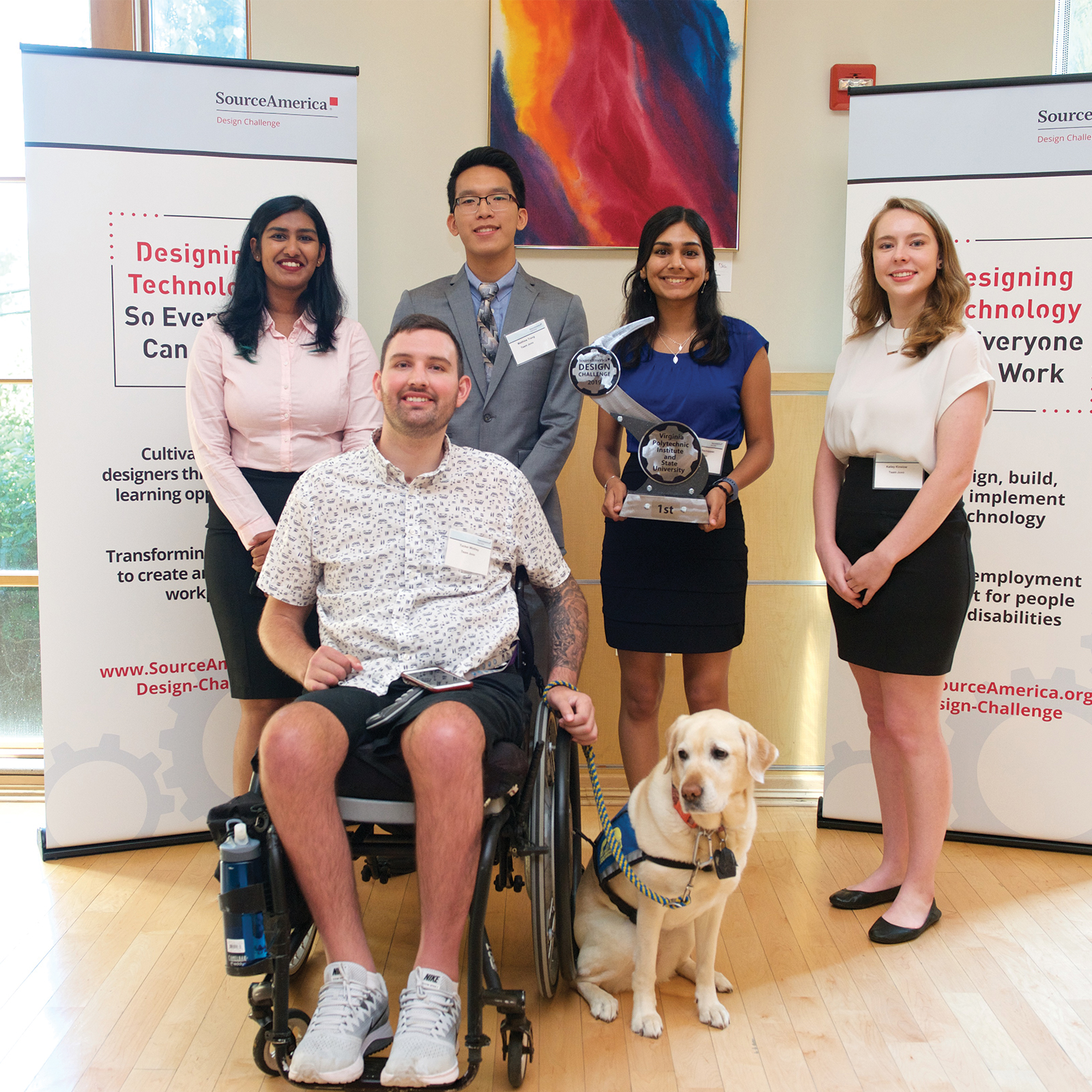 IDEATE 2022: Prizes and Benefits
The IDEATE Paid Internship Program
The SourceAmerica® IDEATE Engineering Competition internship provides students with additional mentorship, work experience, and opportunities to see their ideas put into practice. 
Internship rules and guidance:
Participants include up to five college students on an IDEATE competition finalist team who are actively enrolled in an engineering or design program and able to pass SourceAmerica's standard background screening requirements.
Winning the IDEATE competition is not a requirement for eligibility.
SourceAmerica will offer the internship opportunity to the team (s) whose competition entry represents the highest potential for workplace improvement and employment opportunities for people with disabilities.
Selection of potential interns is at SourceAmerica's discretion.
Internship Structure
Up to five (5) interns will be selected and compensated at $15 per hour for an estimated 20 hours per week over a 16-week period ($4,800 max). 
No travel will be required for participation in the internship.
Interns will be assigned to an experienced engineering professional who will manage the program and provide training and mentorship.
Interns will work to develop their IDEATE Competition entry with the help of SourceAmerica's Productivity Engineering Team.
Interns will have the opportunity to refine their projects using SourceAmerica's resources and in collaboration with people with disabilities in our nationwide network. 
Interns will also have an opportunity to gain experience working on additional SourceAmerica Productivity Engineering projects as available.
Internship Benefits
Valuable (paid) work experience that will help kickstart future careers. 
Virtual team environment where the intern takes part in design sessions, meetings, and stakeholder visits. 
Direct mentorship from experienced engineers, along with insight into the application of engineering to benefit people.
The opportunity to develop new skills that are essential to their field.