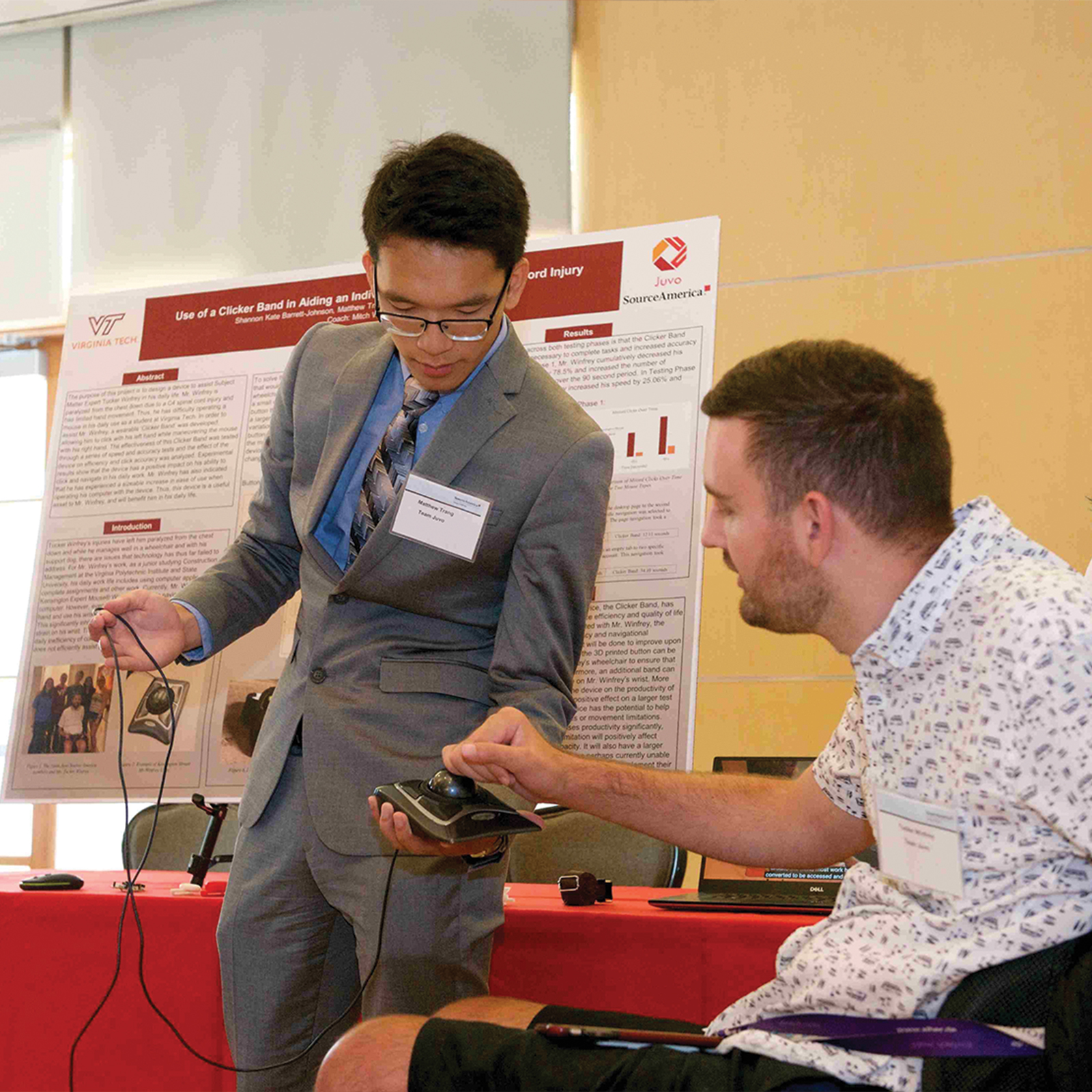 What is my nonprofit's role in IDEATE?
The SourceAmerica® IDEATE Engineering Competition thrives on the collaboration between student teams and people with disabilities working in the nonprofit community.
As a source of insight and perspective, your nonprofit can play an important role in the success of the competition in a number of ways:
Generating project ideas and inspiring creativity
Connecting student teams with people with disabilities in the community who will serve as subject matter experts (SMEs)
Guiding the selection, testing, and implementation of a project
The stronger the connection between you and the competition team member, the more successful the project.
Want to get involved? Just reach out to the IDEATE team at IDEATE@sourceamerica.org.
Why Should My Nonprofit Get Involved?
Build relationships within your local community
Help to create custom assistive technology for employees with disabilities
Prizes are available for NPA and SME associated for winning teams
Media coverage/brand exposure in nationwide competition