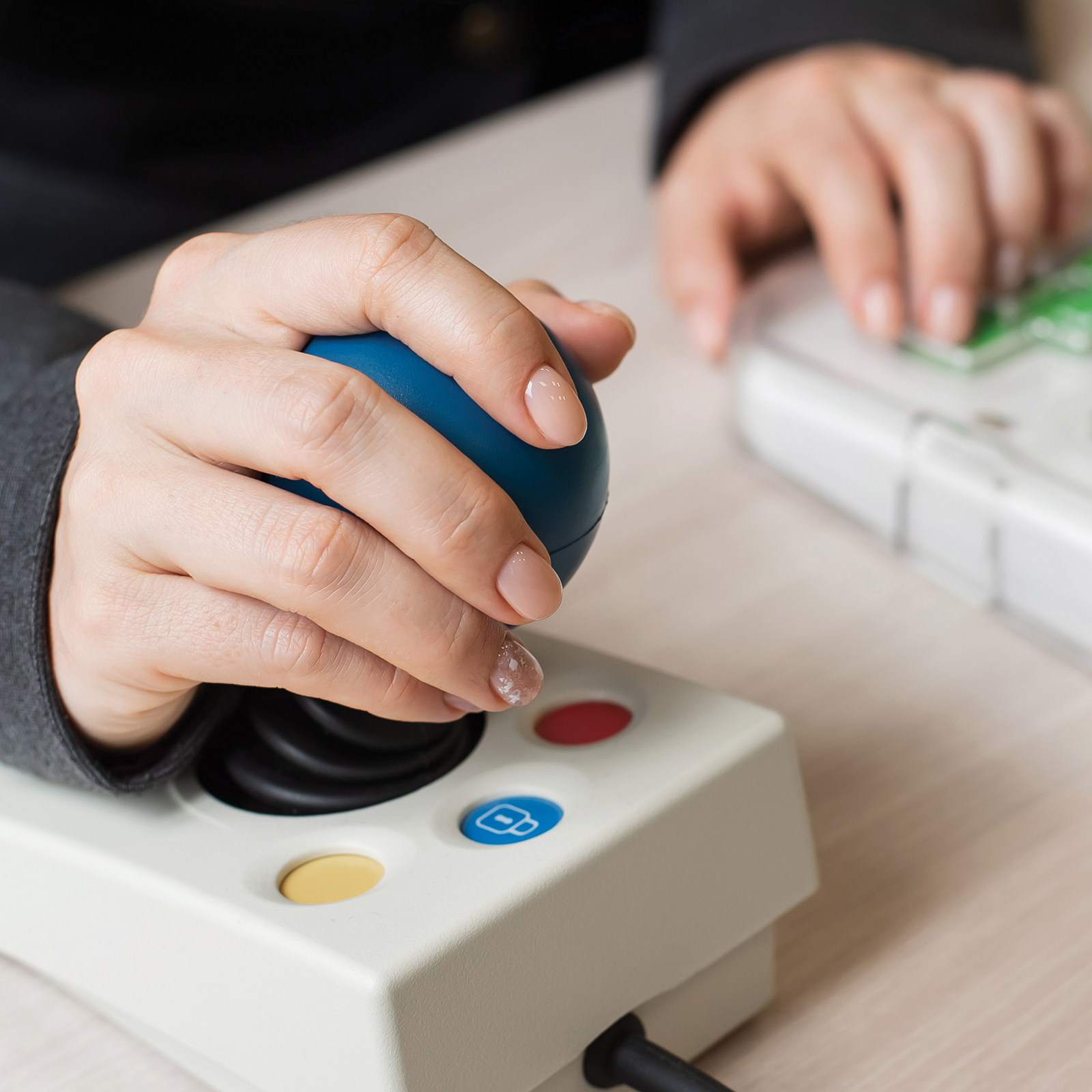 IDEATE 2022: How It Works
The mission of the SourceAmerica® IDEATE engineering competition is to create scalable, adaptable assistive technologies that improve workplace inclusion and opportunities for people with disabilities. 

Here's how the competition works and how to get the most out of it:
Form your team and seek out a project in your community. 
We encourage you to connect with a person with a disability in your community. This person may be a friend, family member, acquaintance, or a team member at a local nonprofit, and will serve as your subject matter expert (SME) and be a key member of your team.
Once you've formed your team—typically by job shadowing your SME—you'll start inventing and building.
As you build out your invention, you should plan to test before and after implementation. It allows you to show measurable improvements such as increasing productivity, decreasing waste, and removing employment barriers.
Once you've built, tested, and implemented your invention, you'll turn it in. Submissions include a paper, digital model, animation, prototype, 3D CAD file or code, and video of invention. 
Participate in the finals event in April 2022.
Rules
You must register your team by October 29, 2021
Your team must include at least one student, a coach and a subject matter expert (SME). The SME is a person with a disability who will use your invention.
Team paperwork must be turned in by November 5, 2021
Projects must be workplace/employment related. Your invention must be for the workplace and aid in someone's job.
Your invention or process must be tested, used by your SME, and implemented in the workplace.
Turn in your team's project by February 18. Project submission includes a paper, a video, and digital models of your invention.
Dates to Remember
October 29, 2021: Register your team 
November 5, 2021: Submit your team paperwork 
February 18, 2022: Submit your project 
April 2022: Attend finals event